---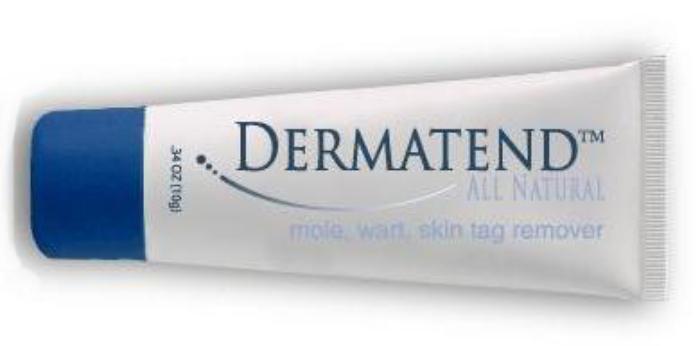 You can't believe everything you read about wart removal and weight loss, the Federal Trade Commission cautions. Case in point: claims made by DermaTend and Lipidryl. The FTC says the claims were unsubstantiated and deceptive.
The agency challenged ads for DermaTend, a skin cream that was promoted for do-it-yourself removal of moles, skin tags, and warts, as well as Lipidryl, a supplement promoted for weight loss. In another case, the agency challenged claims for Photodynamic Therapy anti-aging lotions, as well Shrinking Beauty, a supposed body-slimming lotion.
The FTC settlements in both cases prohibit the defendants from misleading consumers about whether their products actually work and about whether their claims are backed by scientific evidence. In addition, the marketers of DermaTend and Lipidryl are required to disclose when people promoting the products are paid for their endorsement.
"These companies made outrageous claims that their products could provide a range of benefits – from removing warts to decreasing the appearance of cellulite to providing substantial weight loss," said Jessica Rich, Director of the Bureau of Consumer Protection. "The common thread for all of these claims was the fundamental lack of scientific evidence. Consumers deserve better."
DermaTend and Lipidryl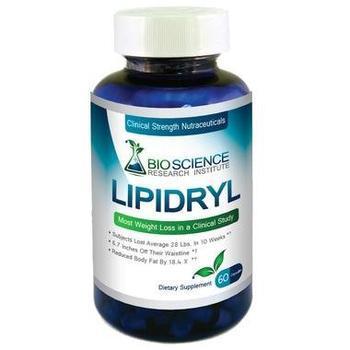 Aaron Lilly, a Nevada-based marketer, owns and operates both Solace International, Inc. and Bioscience Research Institute LLC, which sell DermaTend and Lipidryl, respectively. DermaTend was advertised in SkyMall (both the magazine and website), as well as on Amazon.com and eBay, and through Google AdWords. It was also sold on company-owned websites and marketed through affiliates.
A 1.7 ounce container of the "Original" formula sells for $39.95, while a 3.4 ounce container of "Ultra" sells for $69.95. Consumers who bought DermaTend also received an emery board and instructions directing consumers to file down their mole, skin tag, or wart with the emery board before applying the product.
Bioscience, Lilly's other company, charged $129.99 for a three-month supply of Lipidryl, which contains African mango seed extract. The FTC complaint charges that ads for Lipidryl falsely claimed that the supplement was clinically proven to cause substantial weight loss (such as 28 pounds in 10 weeks) and reduce users' waistlines.
The order prohibits the defendants from making a number of specific unsubstantiated representations; requires disclosure if endorsers are provided with compensation; and requires monitoring of affiliate marketers. The order also requires the defendants to pay $402,338 and to provide the Commission with the proceeds from the sale of four homes in Texas.
DERMAdoctor, Inc.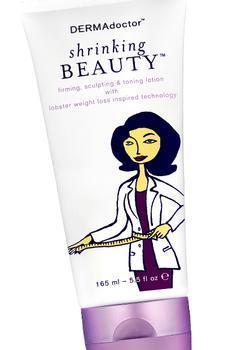 According to the FTC's complaint, DERMADoctor, Inc. and its majority owner, Audrey Kunin, M.D., violated the FTC Act by making deceptive claims about their anti-aging products and a body-slimming lotion. DERMAdoctor is based in Missouri and marketed Photodynamic Therapy Liquid Red Light Anti-Aging Lotion and Photodynamic Therapy Liquid Red Light Eye Lift Lotion, as well Shrinking Beauty, a "firming, sculpting & toning lotion with lobster weight loss inspired technology."
The complaint states that since October 2010, the defendants have marketed and sold Photodynamic Therapy lotion with extract of the noni fruit, which was promoted as able to capture UV light and transform it into visible red light that has purported anti-aging effects on the skin. The defendants charged $85 for a one-ounce bottle of the face lotion. DERMAdoctor products are sold in retailers such as Nordstrom, Sephora, and Ulta, and according to the FTC, Photodynamic Therapy was advertised on QVC, the DERMAdoctor website, and in women's magazines, including Cosmopolitan and Shape.
Since December 2012, the defendants also have marketed and sold Shrinking Beauty, with a retail price of $58 for a 5.5-ounce tube. Through ads in magazines such as Health and on the DERMAdoctor website, the defendants claimed the product would improve the appearance of cellulite, smooth and tighten skin, and that the results were "clinically proven to reduce measurements up to one inch in two weeks."
The proposed settlement order with DERMAdoctor requires that the defendants have competent and reliable scientific evidence to support future anti-aging and cellulite-reduction claims, as well as at least two randomized, double-blind, placebo-controlled human clinical studies to support claims relating to weight loss or reduction of body size. It also prohibits them from misrepresenting the existence or results of any scientific test, study or research. The order requires payment of $12,675.
---