---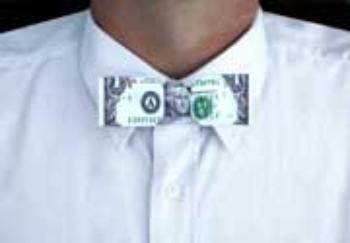 A Texas homebuilder who allegedly received kickbacks for referring mortgage origination business to Benchmark Bank and to Willow Bend Mortgage Company has been put out of business.
The Consumer Financial Protection Bureau (CFPB) has ordered Paul Taylor to surrender more than $100,000 in ill-gotten gains and he is prohibiting him from engaging in future real estate settlement services -- including mortgage origination.
"Kickbacks harm consumers by hampering fair market competition and by unnecessarily increasing the costs of getting a mortgage," said CFPB Director Richard Cordray. "The CFPB will continue to take action against schemes designed to let service providers profit through unscrupulous and illegal business practices."
Sham companies
Taylor, CFPB says, received illegal referral fees through partnerships with Benchmark Bank and Willow Bend. He and the bank created and jointly owned Stratford Mortgage Services, LC, which claimed to be a mortgage originator. Similarly, Taylor and Willow Bend created and jointly owned PTH Mortgage Company. In reality both entities were shams designed to allow Taylor to receive the kickbacks.
His homebuilding company, Paul Taylor Homes, then referred mortgage origination business to the sham entities. However, the work was actually performed by the Bank and Willow Bend. The kickbacks were passed through the sham entities back to Taylor through profit distributions and as a payment through a "service agreement."
Settlement terms
The settlement resolves violations of the Real Estate Settlement Procedures Act (RESPA), which prohibits giving and receiving kickbacks for services involving federally related mortgages. Kickbacks can hurt competition when customers are redirected from law-abiding businesses and can raise prices for consumers by inflating the costs of real estate settlement. The CFPB has the authority to enforce RESPA.
Under the terms of the settlement, Taylor will pay $118,194.20, the full amount of money he received since early 2010 from the kickback schemes. The payment will be deposited in the United States Treasury.
The CFPB became aware of Taylor's conduct related to Benchmark Bank and Stratford through a referral from the Federal Deposit Insurance Corporation, which fined Benchmark for its role in the RESPA violations.
---