---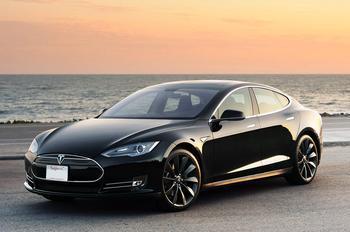 Consumer Reports and Tesla owners think the Tesla S electric luxury sports sedan is great. But the National Highway Traffic Safety Administration (NHTSA) is sounding a little peeved about Tesla's incessant self-promotion.
Consumer Reports recently gave the car its highest-ever rating and, just yesterday, said the Tesla S had achieved the highest customer satisfaction rating -- 99 out of 100 -- any car has achieved in recent memory. OK, probably it's the highest rating ever but nobody wants to come out and say so.
Meanwhile, NHTSA has opened a preliminary inquiry into a couple of fires that occurred when two of the $90,000 cars hit debris in the roadway and burst into flames.
NHTSA's nose is also out of joint over Tesla's claim that it is the safest car ever. The company has been claiming that it achieved a 5.4-star safety rating in NHTSA's collision tests. NHTSA sternly replied that its ratings only go up to 5 -- so a 5.4 rating is impossible.
Guidelines updated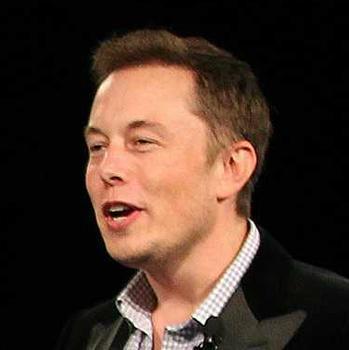 Just to make sure Tesla gets the point, NHTSA has updated its guidelines to explicit bar companies from promoting safety scores higher than 5 stars. The guidelines also state that safety scores are always whole numbers.
"Tesla's claim was an example of the potential confusion and inaccuracy that could be caused by incorrect use of the 5-Star ratings information in advertising and marketing statements," NHTSA said in a statement.
"Advertisers who claim more than 5 stars are misleading the public," NHTSA said, warning that violations could lead to sanctions.
Tesla CEO Elon Musk, for once, declined to comment. The 5-star safety rating system has been used by NHTSA since model-year 1994 vehicles and the agency does not issue scores above that threshold.
Musk, has generated almost as much heat as the car fires with his over-the-top claims and his aggressive response to NHTSA's inquiry, leading some to wonder whether he is trying to be the next Donald Trump of the automotive industry.
Some of Musk's less cautious rants have bordered on being untruthful. Earlier this week he claimed in a log post that Tesla had asked NHTSA to investigate the fires, a claim NHTSA flatly denied.
---