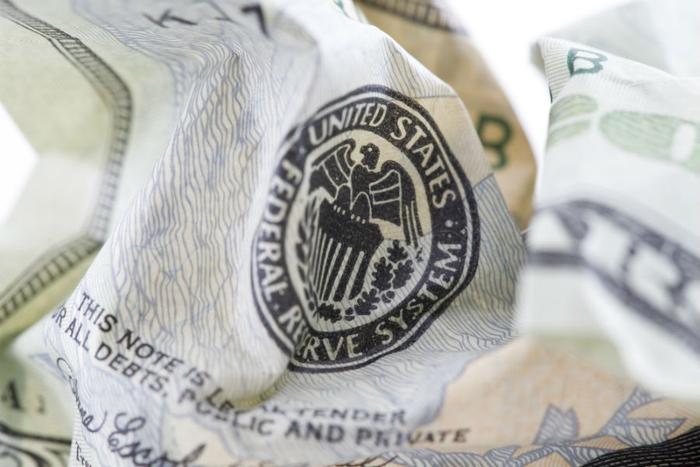 The U.S. economy is on solid footing but would likely be doing much better if not for the more than month-long government shutdown at the beginning of the year.
That's the conclusion of the Federal Reserve, stated in its latest Beige Book, a regular report on economic conditions around the country.
The Fed policymakers report the economy was expanding in January and February, but the 35-day government shutdown had a big impact on at least half the country. More than 800,000 federal employees missed two pay periods, limiting consumer spending.
Airlines, in particular, were hit hard by the shutdown and the loss of business from government employees and government contractors. Delta Airlines reported the loss of business would cost it at least $25 million in January.
In late January, Southwest Airlines reported that the ongoing shutdown had cost an estimated $10 million to $15 million in lost revenue during the month of January. It also postponed the airline's long-anticipated expansion of service to Hawaii.
Despite the setbacks for the airlines, the Fed reports that 10 of the 12 regions in the U.S. reported "slight to moderate growth" over the past two months. The outliers were Philadelphia and St. Louis, both of which reported conditions were largely unchanged.
The Fed's playbook
The Beige Book is important because it will be the playbook when Fed policymakers meet later this month to discuss the economy and whether they should raise interest rates. In a recent speech, Fed Chairman Jerome Powell all but said the Fed would hold off on raising rates again this year until the data suggested it was necessary.
In a speech earlier this month, Powell said the short-term economy appears to be in a good place.
"The current economic expansion has been underway for almost 10 years," Powell said. "This long period of growth has pushed the unemployment rate down near historic lows. The employment gains have been broad-based across all racial and ethnic groups and all levels of educational attainment as well as among the disabled."
Should the Fed refrain from raising interest rates again this year, it would be good news for consumers with credit card balances. Credit card interest rates are directly tied to the Fed's federal funds rate and those rates go up each time the Fed hikes that interest rate.