---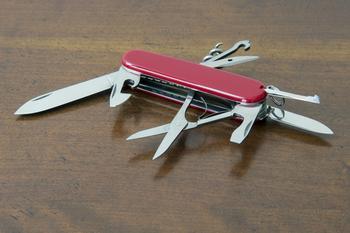 You won't be seeing people lugging knives, golf clubs, pool cues or baseball bats onto airliners after all.
The Transportation Safety Administration (TSA) has had second thoughts about a new policy it announced three months ago that would have allowed passengers to carry those items -- and more -- on board.
In a statement released earlier today, the agency said it "will continue to enforce the current prohibited items list," acknowledging that the earlier announcement had unleashed a storm of criticism from law enforcement officials, passenger advocates and the traveling public.
Union uproar
Among those making the most noise about the policy were the unions representing airline employees.
The Association of Flight Attendants CWA (AFA), which represents about 90,000 flight attendants, is pressing to not only delay the rule, but to prevent it from ever going into effect.
TWU Local 556, the Southwest Airlines' Flight Attendants Union, called the decision "outrageous... dangerous, shortsighted," adding that it "should be immediately rescinded."
Following today's TSA announcement, Transport Workers Union of America (TWU) President James C. Little said it is "the right call," adding that the TSA leadership "should be commended for taking the advice of flight attendants and other workers at commercial airlines charged with passenger safety.
---