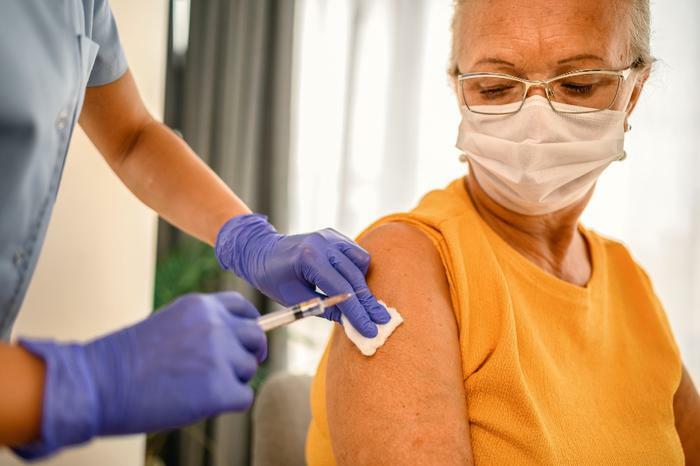 U.S. government health agencies have asked for a "pause" in administering the Johnson & Johnson coronavirus (COVID-19) vaccine to give them time to investigate potential health issues.
The U.S. Food and Drug Administration and the Centers for Disease Control and Prevention have issued a joint statement saying they will investigate instances where people who have received the vaccine developed blood clots. The cases were described as "rare" but "severe."
The agencies said they acted after discovering that six women between the ages of 18 and 48 years who got the vaccine had developed blood clots. A team of health experts will begin investigating the matter starting Wednesday.
"Until that process is complete, we are recommending a pause in the use of this vaccine out of an abundance of caution," the statement said. "This is important, in part, to ensure that the health care provider community is aware of the potential for these adverse events and can plan for proper recognition and management due to the unique treatment required with this type of blood clot."
Contact health care professionals if symptoms arise
The statement from the health agencies stresses that the blood clotting issue has only been seen in six cases but that protocols require an investigation. It also has advice for people who have received the Johnson & Johnson vaccine.
People who have received the Johnson & Johnson vaccine and who develop severe headaches, abdominal pain, leg pain, or shortness of breath within three weeks after vaccination should contact their health care provider. Health care providers are asked to report adverse events to the Vaccine Adverse Event Reporting System. 
As of Monday, more than 6.8 million Americans have received the Johnson & Johnson vaccine. The six reports of blood clotting involve a type of blood clot called cerebral venous sinus thrombosis (CVST). It was present in individuals who had low levels of blood platelets 
In the six cases, health officials said the symptoms occurred 6 to 13 days after vaccination. The statement stresses that people with this reaction need to consult a health care provider because the treatment is different from what is normally used in the case of blood clots.
The Johnson & Johnson vaccine is different from those developed by Pfizer/BioNTech and Moderna, which employ what is known as mRNA technology. It is similar to the AstraZeneca/Oxford vaccine, which is widely used in Europe and was also briefly halted last month over blood clot concerns.