---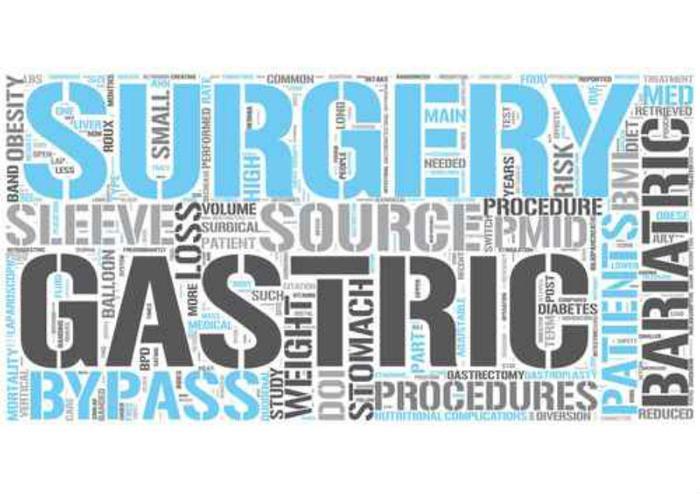 The Food and Drug Administration (FDA) has approved two new endoscopic bariatric therapy techniques that may make this anti-obesity procedure more accessible to more people.
Despite the fact that modern bariatric surgery yields good results, the American Society for Gastrointestinal Endoscopy (ASGE) says only about 1% of qualified candidates undergo these surgical procedures.
Bariatric surgery helps people lose weight by reducing the size of their stomachs. Sometimes a gastric band is used to reduce stomach size, and sometimes a portion of the stomach is actually removed. This results in the patient not being able to eat nearly as much food as they could before, which allows them to lose weight. 
Long-term studies show the procedures cause significant long-term loss of weight, recovery from diabetes, improvement in cardiovascular risk factors, and a reduction in mortality.
Non-invasive procedures
The newly-approved procedures could be game changers in the battle against obesity because they replace the surgery with a non-invasive endoscopic procedure.
The two procedures are:
ReShape Integrated Dual Balloon System
ORBERA Intragastric Balloon
"Endoscopic bariatric therapies offer a viable, safe alternative for patients who have been unsuccessful at weight loss with diet and exercise. They may also be appropriate for patients who are not suitable for, or are unwilling to undergo, a more invasive surgical procedure," said Dr. Christopher Thompson, chair of the ASGE Bariatric Endoscopy Task Force.
Complications from surgeries
It's possible that so few obese people elect to have traditional bariatric surgery because they are afraid of the potential medical complications. Studies have shown that patients who have undergone bariatric surgery have had significant risks of complications, both during the initial hospital stay and six months later.
Initially, gastric bypass surgery carried a high risk of mortality. It was still risky when NBC Today Show co-host Al Roker had it in 2002, but it helped him drop 115 pounds. Roker says the surgery helped, but that he had to make lifestyle changes to maintain a healthy weight.
Despite the reduced risks and successful results of today's bariatric surgery, it's still surgery, which may give some people pause. ASGE hopes the two new non-invasive options will cause more people to seek help.
Study
ASGE has completed a meta-analysis that concludes endoscopic bariatric therapies can be effective options and are most beneficial when used as part of a comprehensive program to treat obesity. An ASGE task force concluded that endoscopic IGB therapy with the ORBERA device meets or exceeds efficacy thresholds.
Intragastric balloons intended for weight loss consist of one or more balloons that are placed into the stomach through the mouth using a minimally invasive endoscopic procedure while the patient is under mild sedation. As long as the balloons, filled with saline, are in place they help patients to feel full so they eat smaller amounts.
At some point the balloons are removed, after being deflated using another endoscopic procedure. Balloons are typically removed after six months, with patients remaining in a lifestyle support program for one year to maintain weight loss. Best of all, the intragastric balloon can be placed in an outpatient setting.
---