---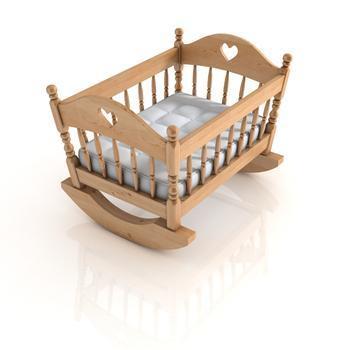 In an effort to prevent deaths and injuries to children, the U.S. Consumer Product Safety Commission (CPSC) has voted 4-1 to approve a new federal mandatory standard governing the safety of bassinets and cradles.
The new federal standard incorporates provisions in the voluntary standard (ASTM F2194-13), Standard Consumer Safety Specification for Bassinets and Cradles. Five modifications recommended by CPSC staff address risks the agency says are not adequately covered by the voluntary standard. They include:
a clarification of the scope of the bassinet/cradle standard;

a change to the pass/fail criterion for the mattress flatness test;

an exemption from the mattress flatness requirement for bassinets that are less than 15 inches across;

the addition of a removable bassinet bed stability requirement; and

a change to the stability test procedure, requiring the use of a newborn CAMI dummy rather than an infant CAMI dummy.
Incidents
CPSC received notice of 426 incidents involving bassinet/cradles, including 132 fatalities from November 2007 through March 2013.
Brianna of California City, Calif., had a frightening experience with a the Fisher Price Cradle 'N Swing. When she put her child in the swing, she writes in a ConsumerAffairs post, "the cradle part tipped all the way to the side. My daughter could have fallen out and hit her head on the bar that supports the swing if I was not sitting next to her to grab her." She says she is "very unsatisfied" and would never recommend one to anyone.
New definitions
The new standard defines "bassinet/cradle" as a small bed designed primarily to provide sleeping accommodations for infants, supported by free standing legs, a stationary frame or stand, a wheeled base, a rocking base, or swing relative to a stationary base.
In a stationary (non-rocking or swinging) position, a bassinet/cradle is intended to have a sleep surface less than or equal to 10 degrees from horizontal.
A bassinet/cradle is not intended to be used beyond the age of about 5 months or when a child is able to push up on his hands and knees. Bassinet and cradle attachments for non-full-size cribs or play yards are considered to be part of the bassinet/cradle category, as are bedside sleepers that can be converted to four-sided bassinets not attached to a bed.
The effective date for the mandatory bassinet/cradle standard is 6 months after the final rule is published in the Federal Register. Manufacturers are allowed an additional 12 months to comply with the provision for removable bassinet beds.
---