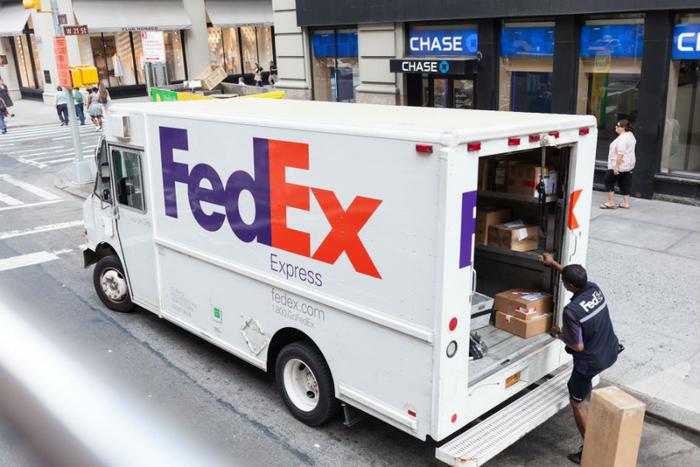 It was bound to happen sooner or later. Six days just isn't enough time to deliver everything consumers are buying online.
FedEx has announced that it will make deliveries seven days a week in most of the U.S., starting in January. The company also said it has begun to integrate FedEx SmartPost package volume into FedEx Ground standard operations and increase large package capabilities.
"Expanding our operations to include Sunday residential deliveries further increases our ability to meet the demands of e-commerce shippers and online shoppers," said Raj Subramaniam, FedEx's president and CEO. "We have made significant investments in capacity, technology, and automation at FedEx Ground over the past 20 years."
Paying off
The investments appear to have paid off. Subramaniam says FedEx's market share in ground shipping has grown for 19 of the last 20 years.
"We are now ideally positioned to extend that growth as the average daily volume for small parcels in the U.S. is expected to double by 2026," he said.
The transition to online retail has posed significant challenges for delivery companies. According to the U.S. Census Bureau, e-commerce sales increased 12.4 percent year-over-year in the first quarter of 2019, while total retail sales rose by less than 3 percent. Online sales accounted for just over 10 percent of all retail sales during the period.
Holiday crush
The shipping crush is always the worst during the Christmas and New Year's holidays, and FedEx will once again make Sunday deliveries during that time. Only it won't go back to its old delivery schedule once the holiday period ends.
To meet the demand for shipping products, FedEx is also trying to become more efficient in last-mile deliveries, the hardest and most expensive part of the system. A program is in place to gradually transition FedEx SmartPost packages from U.S. Postal Service delivery to FedEx ground. The company plans to take back about 2 million parcels that are currently delivered by mail carriers, something likely to put a dent in U.S. Postal Service revenue.
"Delivery density has consistently been a challenge with e-commerce," Subramaniam said. "We anticipate substantial density improvement and efficiency opportunities when all residential packages are sorted and delivered within the same ground network."
Since 2016, FedEx has used technology to pair up packages so they can be more efficiently delivered when they are destined for the same, or nearby, address. The effort to improve the efficiency of this delivery system will get a significant boost in the fall.