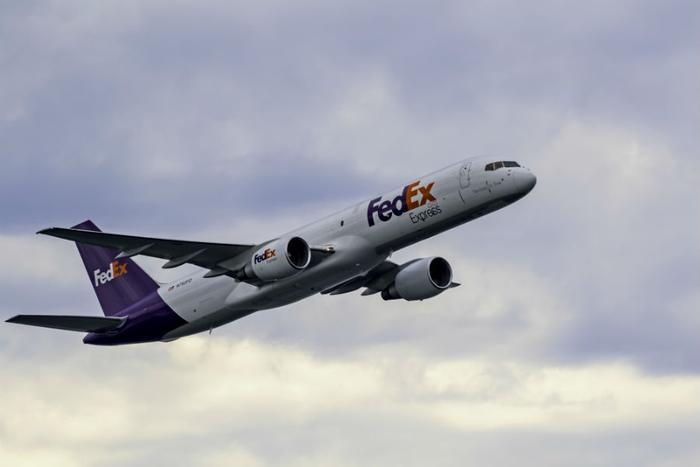 FedEx is suing the U.S. Department of Commerce for imposing upon it the "impossible burden" of new shipping regulations related to trade disputes. 
In a complaint filed Monday, the company said current Export Administration Regulations violate its Fifth Amendment rights because it forces FedEx to risk legal issues while doing its job. Specifically, the company contends that it shouldn't be expected to enforce a ban on exports to some Chinese companies.
FedEx said it's committed to complying with all laws and regulations but emphasized that it's "a transportation company, not a law enforcement agency." 
'Virtually impossible' to screen for export violations 
The language of current EAR regulations "unreasonably hold common carriers strictly liable for shipments that may violate the EAR without requiring evidence that the carriers had any knowledge of any violations," FedEx said. "This puts an impossible burden on a common carrier such as FedEx to know the origin and technological make-up of contents of all the shipments it handles and whether they comply with the EAR." 
Not long ago, China demanded an explanation after the delivery company decided not ship a Huawei phone to the U.S., fearing that doing so would violate export regulations. 
"The package in question was mistakenly returned to the shipper, and we apologize for this operational error," FedEx told Reuters.
In its suit, the company noted that even one shipment error can result in it being hit with a substantial fine. FedEx argued that it's "virtually impossible" to comply with its restrictions on trade with Huawei and other blacklisted companies.
To address the concerns in its complaint, FedEx is seeking an order blocking the Department of Commerce from holding it liable for certain EAR provisions.