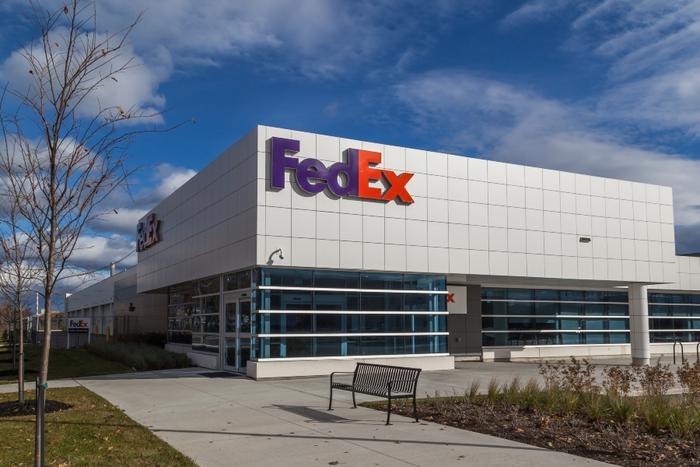 It's a rather bold statement, but FedEx and Microsoft announced Monday afternoon that the two companies are partnering up to "transform commerce" in a new venture called "FedEx Surround."
Undoubtedly, the players feel they can take the best of both companies to enable businesses to be more competitive on the digital landscape. 
What changes to expect
The pairing didn't hold back on unbuttoning and showing off some of what its intent is. Microsoft will be bringing its intelligent cloud service (Azure) and customer relationship management platform (Dynamics 365) to the party. 
For its contribution, FedEx will bring 49-year experience in the logistics world. As a single entity, the pair is hoping to cut out the middlemen and hand-offs sometimes required to satisfy the fulfillment of an order -- like Amazon sometimes has to do with UPS, the Postal Service, or an independent delivery company to complete an order.
"FedEx Surround… will provide near-real-time insights -- down to the granular level of ZIP code, for example -- to shine a digital light on the progress and movement of physical inventory," the companies said in a statement. That in and of itself could be a giant leap over companies that merely inform customers that a package will be delivered "sometime tomorrow" or "between Noon and 6 pm."
One of the benefits that those time-centric insights will provide is with time-sensitive deliveries. For example, the companies say their service could be instrumental if a hospital urgently needed a package to help save a life. It could also easily ship a part that may require expedited transportation to a manufacturing facility to avoid an operational shutdown. 
"In each instance, the near-real-time data insights provided by FedEx Surround offer a significant advantage to not only the organizations using the platform but also the people they serve," the companies said.
The full array of what FedEx Surround will offer will be shared sometime this summer, with customer access rolled out shortly after that.