---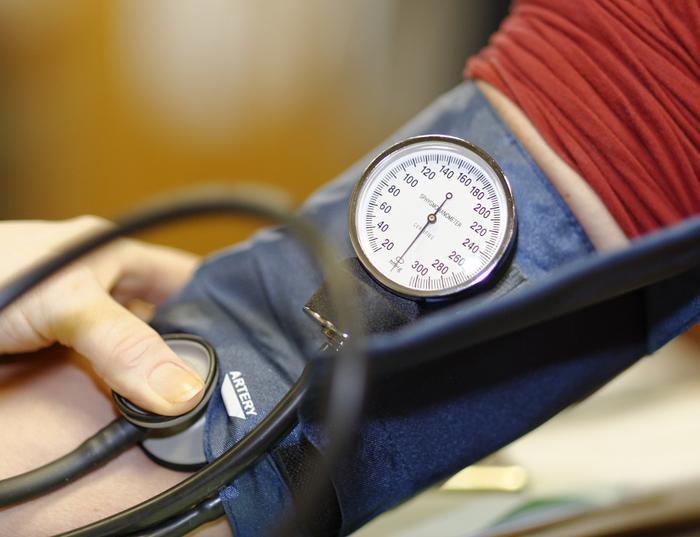 There is no debate over the danger of high blood pressure. It's a killer. The debate is over what constitutes high blood pressure.
A series of studies has set different benchmarks, with different levels of risk. The latest study –this one produced by a branch of the National Institutes of Health (NIH) – could add to the confusion.
In what's being called a landmark clinical trial, researchers monitored the blood pressure of thousands of patients. In particular, they paid attention to systolic pressure – the top number in a blood pressure reading.
The study found that patients over age 50 who used medication to achieve a systolic reading of 120 reduced their rates of cardiovascular events, such as heart attack and heart failure, as well as stroke, by almost a third. They reduced the risk of death by almost a quarter, as compared to the target systolic pressure of 140. That's a significant reduction in risk.
"This study provides potentially lifesaving information that will be useful to health care providers as they consider the best treatment options for some of their patients, particularly those over the age of 50," said Gary H. Gibbons, M.D., director of the National Heart, Lung, and Blood Institute (NHLBI).
Other research
But it isn't the only study out there. In 2014 an AMA panel of experts issued its Evidence-based Guideline for the Management of High Blood Pressure in Adults, determining that physicians were shooting too low, especially when they insisted their older patients achieve a blood pressure of 120/80. The panel said patients over 60 were fine with a blood pressure reading of 150/90. Blood pressure goals were also eased for adults with diabetes and kidney disease.
As expected, this was controversial. A month later researchers at Duke University added to the controversy when they proclaimed that there were 5.8 million Americans taking blood pressure medication who really didn't need the pills.
Based on the study sample, the researchers determined that the proportion of U.S. adults considered eligible for hypertension treatment would decrease from 40.6% under the old guidelines to 31.7% under the new recommendations. In other words, a lot fewer patients need to be taking drugs for high blood pressure.
What is normal?
The fact is, if you are 60 years old and in excellent physical condition, with regular exercise and a healthy lifestyle, you might be able to achieve a systolic reading of 120 without the aid of medication. But if you are a few pounds overweight and spend most of your time at a desk or in a chair, chances are good that you'll need a pill or two to get to 120/80.
So whether a normal blood pressure is easy or difficult to maintain without medication is of enormous importance – to drug manufacturers.
The sale of medication to control blood pressure is a huge part of the pharmaceutical industry. The government reports that in 2010, more than 58 million adults were treated for hypertension and spent more than $20 billion on medication to control blood pressure. According to Statista, the top five selling prescription blood pressure medications brought in $5.27 for pharmaceutical companies in 2011.
And there has been research suggesting that, in the end it might not matter all that much. As we reported in June, researchers at the University of Alabama Birmingham concluded that once you develop hypertension, even if it is eventually controlled with medication, it significantly increases the chance of having a stroke. In addition, the reearchers contend the risk of stroke went up 33% with each blood pressure medicine required to treat blood pressure to goal.
What to do
That doesn't mean that if you have elevated blood pressure you should ignore this latest study, but you probably shouldn't take it at face value either. Instead, have an informed conversation with your health care provider.
Make sure he or she is aware of the 2014 Evidence-based Guideline that raised blood pressure targets for older adults and discuss this latest research as well.
Over the years ConsumerAffairs has reported extensively on blood pressure research. Check out our articles here.
---