---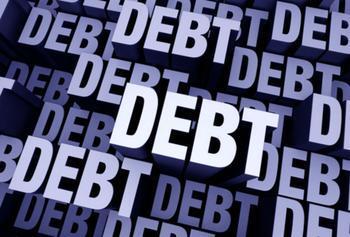 There are several ways debt collectors can step over the line when they try to collect money from consumers. A lawsuit claims Buffalo, N.Y. debt collectors tried just about all of them.
New York Attorney General Eric Schneiderman and the Consumer Financial Protection Bureau (CFPB) have filed a federal court lawsuit against two individuals who Schneiderman alleges were operating a network of "fly-by-night collection shops that harass, threaten, and deceive" consumers so that they would pay money they might not owe.
The lawsuit seeks to close the debt collection operations and to compensate consumers affected by the debt collection efforts.
Threats and deception
"These collection shops inflated debts, threatened victims, and deceived them out of millions," Schneiderman said.
CFPB Director Richard Cordray says the debt collectors used fear and intimidation tactics to force consumers to pay debts, without verifying or proving that they actually owed the money.
The Fair Debt Collections Practices Act sets out consumers' rights when it comes to collecting debts and places strict limits on what collectors can say or do. When collectors violate these rules, they can often force consumers to pay money they do not legally owe.
List of charges
The suit makes a number of accusations. It claims the defendants violated the Fair Debt Collection Practices Act in its interactions with consumers. It also claims they ran afoul of the Dodd-Frank Wall Street Reform and Consumer Protection Act, which bars unfair and deceptive acts or practices in the consumer financial marketplace.
The suit claims "repeated fraudulent acts and deceptive acts or practices" in violation of New York law, which also has provisions covering debt collection.
The specific charges provide a laundry list of things a debt collector is not supposed to do: inflating the amount owed by taking on fees they aren't allowed to collect; threatening legal action against the consumer when there were no grounds to do so; and telling consumers they would be arrested immediately if they didn't pay up.
The suit is a good reminder that consumers have options when a debt collector is trying to collect a dubious debt. Among the key provisions is the right to see verification of the debt.
The Federal Trade Commission spells out consumers' rights here.
---