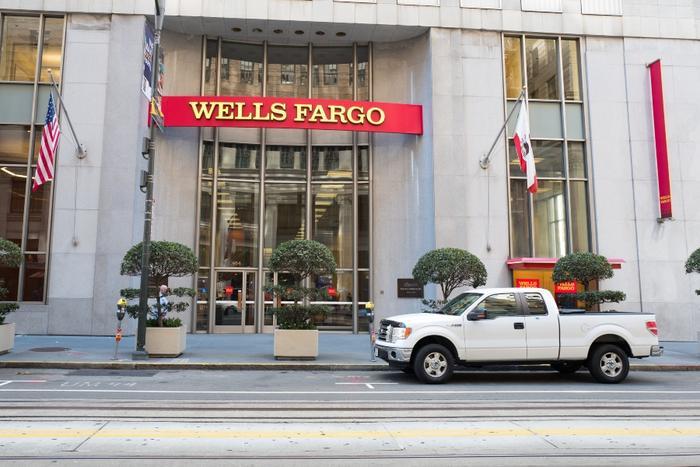 In the midst of the coronavirus pandemic, the Federal Reserve will temporarily let Wells Fargo exceed the asset capacity it imposed on the bank in February 2018. 
The central bank put the cap on the bank after it came to light that Wells Fargo had opened millions of accounts in customers' names without their knowledge or permission. The bank is still working to improve its reputation in the wake of the scandal. 
The Fed announced Wednesday that it will let Wells Fargo exceed the $1.95 trillion cap in order to allow it to participate in the emergency small business stimulus loan program, known as the Paycheck Protection Program.
"Due to the extraordinary disruptions from the coronavirus, the Federal Reserve Board on Wednesday announced that it will temporarily and narrowly modify the growth restriction on Wells Fargo so that it can provide additional support to small businesses," the Fed said in a statement.
Still being held accountable for past actions
The Fed's decision comes a few days after Wells Fargo announced that it wouldn't be able to fully participate in the program. On Sunday, Wells Fargo said its participation would be limited to $10 billion due to the regulatory restrictions. 
"While we are actively working to create balance sheet capacity to lend, we are limited in our ongoing ability to use our strong capital and liquidity position to extend additional credit," said Wells Fargo CEO Charles Scharf.
In a separate statement, Scharf said the Fed's temporary lifting of the restriction "does not, and should not, in any way relieve us of our obligations" under the 2018 consent order.
"While the asset cap does not specifically restrict Wells Fargo's participation in this program, this action by the Federal Reserve will enable Wells Fargo to provide additional relief for our customers and communities," Scharf said.
The Fed issued a similar statement, saying that it "continues to hold the company accountable for successfully addressing the widespread breakdowns that resulted in harm to consumers identified as part of that action and for completing the requirements of the agreement."
Wells Fargo reopened its PPP website for applications on Wednesday.