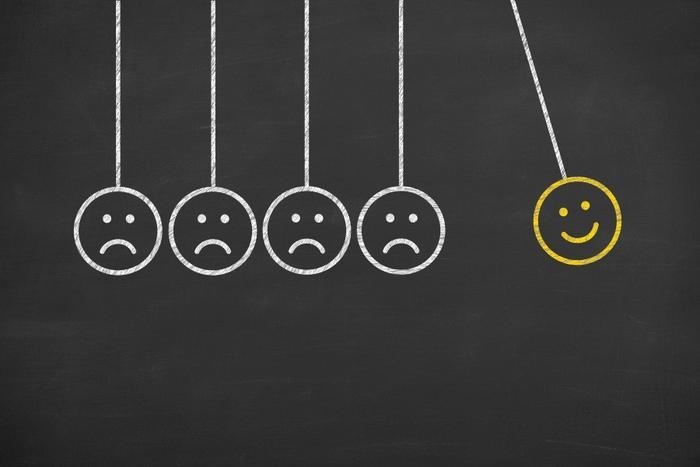 While the economy faces enormous challenges in the months ahead, consumers seem to think things will get better sooner than most experts have predicted.
The Federal Reserve's May Survey of Consumer Expectations shows small signs of improvement in households' expectations compared to April. Consumers expect prices to rise over the next year but think the labor market will get slightly better in the months ahead.
As the stock market surged, even in the absence of encouraging data, consumers' mood seemed to reflect that optimism. Consumers are more upbeat about employment opportunities, even as company after company warned that its earnings would slide.
At the same time, consumers' outlook was not completely rosy. Their perceived and expected availability of credit continued to worsen. Median inflation expectations increased at the one-year horizon and remained stable at the three-year horizon.
Inflation expectations
The expectation for inflation at the one-year horizon increased by 0.4 of a percentage point to 3.0 percent in May. Median expectations for inflation three years from now remained unchanged at 2.6 percent. 
The expectation for home prices improved slightly. In April, there was not much sentiment for rising home prices; however, consumers improved their outlook in May, suggesting prices could rise by 0.6 percent. The slight increase was driven mostly by respondents who live in the West and Northeast Census regions.
In spite of the widespread layoffs and surge in unemployment, consumers appear to believe the employment picture is improving. Median year-ahead household income growth expectations increased from 1.9 percent in April to 2.1 percent in May after declining for three consecutive months. 
Even so, that number is considerably lower than its year-ago level of 2.8 percent. A quarter of respondents expect a decrease of at least 0.3 percent in their household incomes over the next 12 months.
A return to household spending
But in spite of all the headwinds to the economy that have increased over the last three months, consumers expect their median household spending to increase by 0.7 percent, even as it remains below its year-over-year average of  3.5 percent.
Most consumers don't expect to see an improvement in access to credit anytime soon. Perceptions of credit access compared to a year ago deteriorated for the third consecutive month, with almost half of respondents reporting that credit is harder to get today than a year ago. 
Expectations for year-ahead credit availability also worsened, with fewer respondents expecting credit will become easier to obtain.