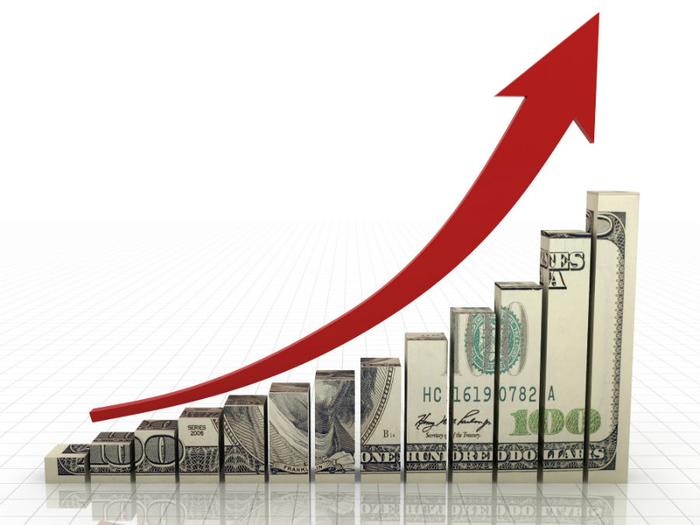 Federal Reserve officials say that if inflation rises more than their target, that's not such a bad thing.
The release of the minutes from the latest Fed meeting, normally of interest only to Wall Street, has implications for consumers as well. The record suggests that the Fed isn't as eager to raise interest rates as most economists thought.
For years, Fed policymakers have set 2 percent as a desired inflation rate. That would help businesses expand and, theoretically at least, give workers modest wage increases.
But for years, there was very little inflation in the economy. In fact, in some cases there was deflation, when prices actually went down.
While that sounds like a good thing, it's not. Think back to the housing crisis, when the price of homes plunged, leaving millions of homeowners owing more than their homes were worth, and you begin to see the dangers of deflation.
Temporary inflation is okay
While there are beginning to be signs of inflation in the U.S. economy, Fed officials say that's fine, as long as it's temporary. Oil prices have surged over the last couple of months, for example, but they dropped sharply this week when the government unexpectedly reported a big increase in U.S. oil stockpiles.
Overall, the minutes reflect the belief among Fed officials that inflation will continue to rise, but that modestly rising prices – even if they exceed the 2 percent target – wouldn't hurt the economy.
The Fed's major tool for fighting inflation is its key discount interest rate – the rate it charges banks. Raising it tends to slow economic growth. Lowering it tends to speed it up. After being at zero percent for years, the Fed began slowly raising that rate in 2016 as the economy showed signs of improvement.
If the Fed raises that rate more slowly than expected, consumers won't see some of their interest rates rise as quickly. For example, the discount rate is tied almost directly to adjustable rate loans, auto loans, and credit card rates.
Currently, the discount rate fluctuates between 1.5 and 1.75 percent. Despite the "dovish" sentiment expressed by the Fed officials, the policymakers appear on track to raise their discount rate again in June. The real question is how many more times they do it in the second half of the year.