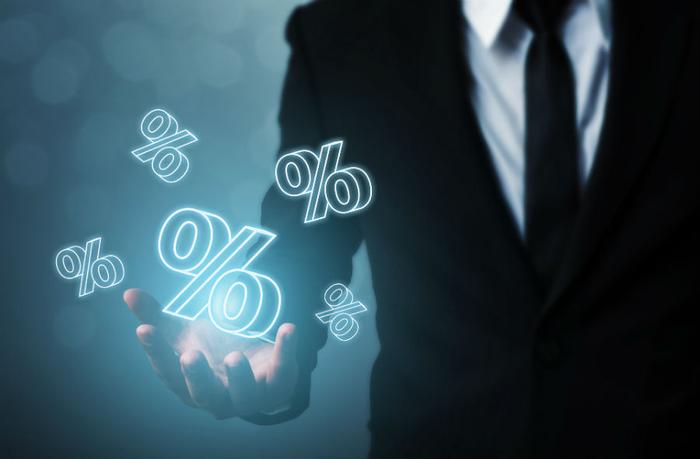 The Federal Reserve has cut its key interest rate a quarter of a point but suggested it isn't part of a cycle of lower rates.
Wall Street fully expected the rate cut at Wednesday's meeting but had its heart set on a series of future cuts. When Fed Chairman Jerome Powell referred to the move as a "mid-cycle adjustment," stocks sold off. 
In its July meeting statement, the Fed policymakers actually found little reason to cut interest rates. The statement noted that the job market remains strong and consumers are still spending generously. Inflation is actually pretty low. About the only reason the Fed could find for its action was some softness in business spending.
So the Fed announced a rate cut but suggested that would be it, at least in the short term. 
Upside for consumers in debt
While that was clearly disappointing to investors who have gotten used to the idea of cheap money, a quarter point cut in the federal funds rate is still good news for consumers, especially consumers who are in debt.
The Fed's key interest rate doesn't have that much impact on mortgage rates but it is usually in sync with banks' prime lending rates. When the federal funds rate goes down, so does the prime rate.
That in turn usually lowers credit card interest rates which are near an all-time high. With so  many consumers carrying credit card balances, a little less in monthly interest charges could mean a little more cash in consumer's pockets.
The federal funds rate also influences the rate on a home equity line of credit (HELOC) and on auto loans. So all in all, when the Fed cuts interest rates, consumers tend to benefit.
First cut in 11 years
This is the first time since late 2008 that the Fed has cut its key interest rate. It did so 11 years ago in response to the financial crisis, reducing the rate to nearly 0 percent to keep the economy afloat.
The Fed embarked on a campaign of rate increases in December 2015 and over a period of several months increased the federal funds rate to around 2.25 percent, still historically low. With the economy still growing policymakers apparently decided there was no reason to commit to future rate reductions.
"In determining the timing and size of future adjustments to the target range for the federal funds rate, the committee will assess realized and expected economic conditions relative to its maximum employment objective and its symmetric 2 percent inflation objective," the Fed said in its statement.