---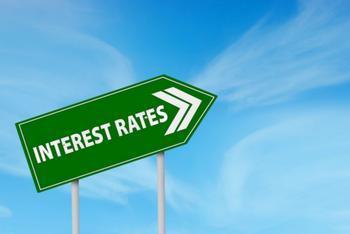 What a difference three months makes.
In December, the Federal Reserve announced a modest quarter-point increase in the Federal Funds interest rate and strongly suggested as many as four additional rate hikes could come in 2016.
The Fed had held rates at near 0% since late 2008, and with employment rising the Fed policymakers said it was time to get rates back to normal.
But in a speech Tuesday to the Economic Club of New York, Fed Chair Janet Yellen backed away from that aggressive move, saying the U.S. economy, while resilient, remains weak and there is no immediate threat of inflation.
Mixed reading on the economy
"Readings on the U.S. economy since the turn of the year have been somewhat mixed," Yellen said in her speech. "On the one hand, many indicators have been quite favorable. The labor market has added an average of almost 230,000 jobs a month over the past three months."
But on the other hand, she noted, manufacturing and net exports have continued to be hard hit by slow global growth and the significant appreciation of the dollar since 2014. These same global developments have also weighed on business investment by limiting firms' expected sales, she said.
Translation: the economy is barely growing, and raising interest rates – normally something the Fed does only when inflation begins to emerge as a threat – doesn't make sense. It especially doesn't make sense when the rest of the world is lowering rates.
The rates that matter
As several pundits have pointed out in the wake of the speech, the Federal Funds rate is the only interest rate the Fed really controls. The bond market sets the rates that really matter, and since December's Fed hike, bond rates have all been going lower – suggesting the market's belief that the economy is slowing, not heating up.
Bond rates tend to affect consumers most – from long-term rates on mortgages to shorter term rates on auto loans.
For investors, the Fed action is much more significant. The stock market loves low interest rates, which make it cheaper for companies to buy back their stock, pushing stock prices higher.
With rates staying where they are, current stock valuations may hold up a while longer. The Fed not raising rates can also be expected to boost the price of gold, which has rallied off its lows in recent weeks.
And if the dollar continues to soften because rate hikes have been taken off the table, it will probably lift the price of oil, and in turn make it more expensive for consumers to fill-up at the pump.
---