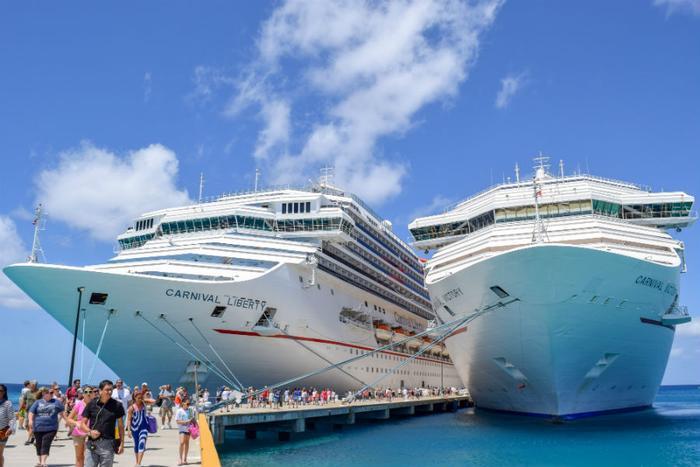 Carnival Cruise Lines, one of the largest lines serving the U.S., could find itself barred from entering U.S. ports.
U.S. District Judge Patricia Seitz held out that possibility this week after she heard allegations the company's ships have violated the terms of their probation by dumping prohibited items at sea. Seitz said she will render a final ruling in June.
In a statement to the media, Carnival suggested its actions have been "mischaracterized" and that it plans to fully address the issues that were presented in court.
Previous charge
In 2016, Carnival subsidiary Princess Cruise Lines pled guilty to seven felony charges of deliberate pollution and cover-up. It paid a $40 million fine, the largest-ever criminal penalty involving deliberate vessel pollution and agreed to a probationary period.
The charges primarily focused on one ship, the Caribbean Princess, which routinely visited Florida, Maine, Massachusetts, New Jersey, New York, Puerto Rico, Rhode Island, South Carolina, Texas, U.S. Virgin Islands, and Virginia.
At the time, the Justice Department relied on the testimony of a newly-hired engineer aboard the vessel who said he became aware that a so-called "magic pipe" was used to illegally discharge oily waste off the coast of England.
The engineer is said to have quit his job and left the ship when it docked in Southampton, reporting what he had spoken to both the U.S. Coast Guard and the British Maritime and Coastguard Agency (MCA).
The company has been on probation since the settlement. The Miami Herald reports that in the intervening time, court records claims the company has issued false reports, dumped plastic garbage in the ocean, and tried to alter the terms of its settlement.
CruiseFever reports Carnival is the largest cruise line in the world. The company owns 10 cruise lines and currently operates at least 25 ships.