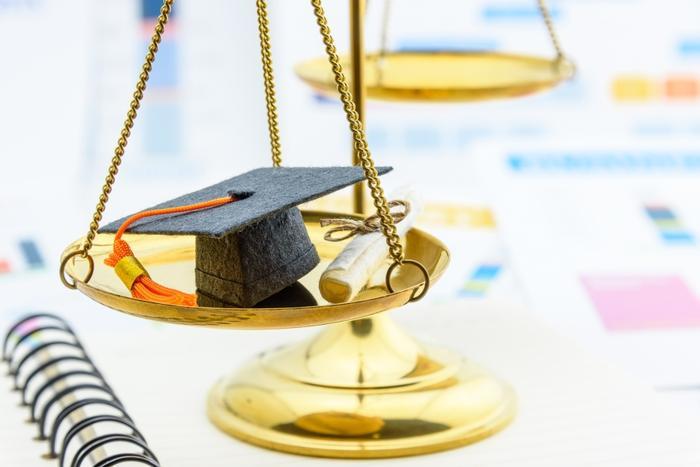 A federal judge has drawn a line in the sand, temporarily stalling Education Secretary Betsy DeVos' effort to force eight states and five municipal school districts to transfer millions of dollars in COVID-19 relief aid from public school systems to private schools. 
The latest DeVos dust-up emanates from the funding provisions for elementary and secondary schools in the Coronavirus Aid, Relief, and Economic Security Act (CARES Act) of 2020. That $2 trillion Act earmarked some $31 billion for education, with more than half specifically for K-12 learning. 
Plaintiffs in the case included the states of Michigan, California, Hawaii, Maine, Maryland, New Mexico, Pennsylvania, and Wisconsin; the District of Columbia; the New York City Department of Education; Chicago Public Schools; the Cleveland Municipal School District Board of Education; and the San Francisco Unified School District. 
Unequal distribution of funds
The CARES Act directed the Department of Education to divide funds "in the same manner" as the Department would do with Title I formula grants, born out of the 65-year old Elementary and Secondary Education Act.
In his injunction, U.S. District Judge James Donato wagged his finger in the face of the Department of Education for its rule that mandates public school districts share any emergency coronavirus relief grants with private schools, saying it was divvying up funds "more generously than Congress provided." 
Donato drove home his point by essentially telling DeVos and her department that it is Congress who makes the law, adding that an "agency has no power to 'tailor' legislation to bureaucratic policy goals by rewriting unambiguous statutory terms." 
Interpretive jiggery-pokery
Donato rejected the Education Department's assertion that it made its determination because it felt there was a "critical ambiguity" in the CARES Act -- one which states that emergency funds should be apportioned "in the same manner" as Title 1 formula grants.
"The Department's conclusion that 'in the same manner' does not mean 'in the same manner' invites immediate doubts," Donato wrote in his judgment. He further dismissed the Education Department's reading of the CARES Act as "'interpretive jiggery-pokery' in the extreme.'"
Because Congress specified the exact formula for distributing pandemic relief aid to non-public schools, the Education Department has no power to impose its own conditions, Donato concluded.
Irreparable harm
The plaintiffs argued that states and school districts who sued over DeVos' policy were more likely to suffer irreparable harm without a preliminary injunction -- a rationale that Donato found on-point. 
One situation he cited was in Michigan, where public schools would have to divert $21.6 million to private schools under the department's rule, nearly four times more than it normally would have to transfer under the Title I blueprint. As an example, the judge pointed out that in Grand Rapids, Michigan's situation, the public school system would lose 33 percent of the emergency funds.