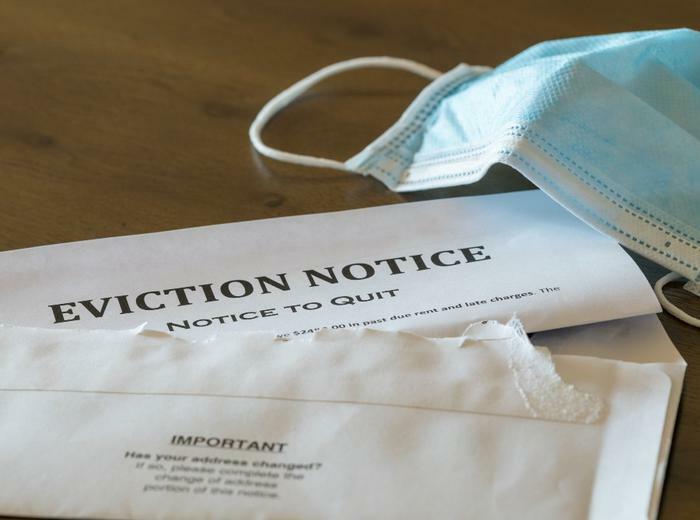 A federal judge has overturned the moratorium on evictions put in place by health officials during the pandemic. 
D.C. District Judge Dabney Friedrich issued a 20-page ruling on Wednesday that stated, in part, that the Centers for Disease Control and Prevention (CDC) overstepped its authority with the temporary eviction ban. 
"The question for the Court is a narrow one: Does the Public Health Service Act grant the CDC the legal authority to impose a nationwide eviction moratorium? It does not," Friedrich wrote. 
The nationwide halt on evictions was enacted last September and extended twice this year under President Biden -- first until April, and then through June. Health officials said allowing renters to remain in their homes would keep millions of cash-strapped Americans from being displaced and prevent the COVID-19 pandemic from worsening again.
DOJ reviewing the decision
At her daily news briefing, White House press secretary Jen Psaki told reporters that the Department of Justice "is reviewing" the decision and would offer further comments on it later in the day.  
"We also recognize of course the importance of the eviction moratorium for Americans who have fallen behind on rent during the pandemic. A recent study estimates that there were 1.5 million fewer evictions filed during 2020 than would be expected due to the eviction moratorium so it clearly has had a huge benefit," Psaki said.
In her ruling, Dabney said the coronavirus pandemic has "triggered difficult policy decisions that have had enormous real-world consequences." 
"The nationwide eviction moratorium is one such decision," Friedrich wrote. "It is the role of the political branches, and not the courts, to assess the merits of policy measures designed to combat the spread of disease, even during a global pandemic."
Diane Yentel, CEO of the National Low Income Housing Coalition, told CNBC that it remains unclear whether lifting the ban will affect the entire country. 
"Several court rulings have attempted to strike down the moratorium, but all had limited application," she said. "While this ruling is written more starkly than previous ones, it likely has equally limited application, impacting only the plaintiffs who brought the case."