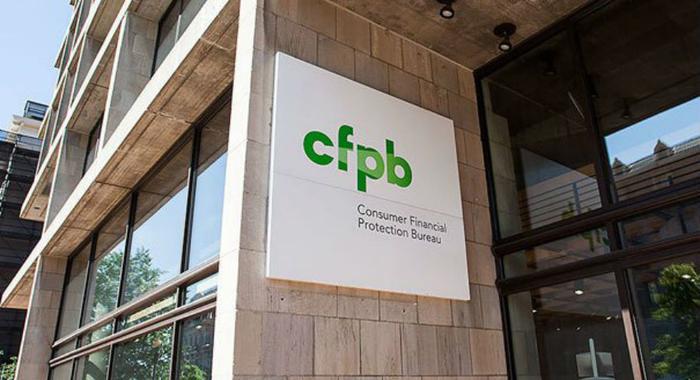 A U.S. District Court judge in New York has agreed with Republicans, ruling that the way the Consumer Financial Protection Bureau (CFPB) is structured is unconstitutional.
The ruling by Judge Loretta Preska is a victory for acting CFPB director Mick Mulvaney, who has done his best since taking the job to limit the consumer agency's power.
In an appearance before Congress earlier this year, Mulvaney urged lawmakers to take direct control of the agency, arguing that in its present form it is not accountable.
Preska's ruling may be limited in its effect, since it only pertains to a single case in which the judge is blocking the consumer agency from participating in a lawsuit with the New York Attorney General's Office, which sued a company for running an alleged scam, targeting 9/11 first responders.
An appeals court has spoken
The argument about the CFPB's constitutionality has already had its day in court, with a federal appeals court in Washington upholding its constitutionality.
In her opinion, Judge Preska disagreed with the higher court, saying the fact that the agency was set up as a completely independent agency, with a single director who cannot be fired by the president except for cause, places it outside the boundary of the U.S. Constitution.
The CFPB was established by a Democratic Congress and president in the wake of the financial crisis. Its mission was the financial welfare of consumers, and to shield it from political pressure, lawmakers gave it total independence, placing it under the jurisdiction of the Federal Reserve, not Congress.
Republicans, from the beginning, argued that was unconstitutional. Mulvaney, who served in Congress before joining the Trump administration, twice voted to abolish the agency.
Consumer advocates' angst
Consumer advocates who applauded CFPB actions during the Obama administration have lashed out at the agency's leadership under the Trump administration. They have accused Mulvaney of unilaterally changing the agency's mission, as established by the Dodd Frank Financial Reform Act.
The Center for Responsible Lending (CRL) said the impact of the judge's ruling is unclear, but it notes that the decision runs counter to the holding of the full D.C. Circuit Court of Appeals, which affirmed the agency's constitutionality.
"The 2008 financial crisis proved the need for the CFPB, a successful independent consumer watchdog," said Will Corbert, an attorney for CRL. "Under the radical logic of this court's ruling, our consumer watchdog would be eliminated and the door would be reopened for financial predators, such as those who steal from 9/11 heroes."
CLR said the New York judge's decision is a "clear and completely inappropriate example of legislating from the bench."