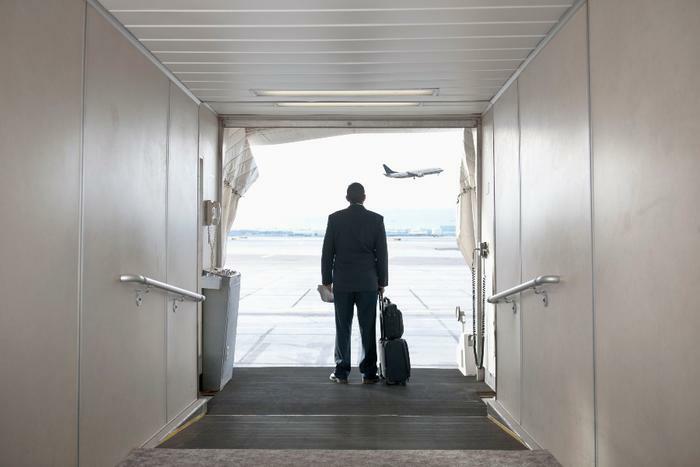 The Federal Aviation Administration's latest tally of fines for unruly air passengers has eclipsed the $1 million dollar mark. On Thursday, the agency announced that it levied another $531,545 against 34 passengers for allegedly acting up on a flight.
Since the beginning of the year, the FAA has had close to 4,000 reports of unruly passenger behavior -- including nearly 3,000 reports filed regarding passengers refusing to comply with the federal facemask mandate.
How bad is this?
The FAA is about at its wit's end on this matter. It's called on airports to help address the situation -- especially with alcohol to-go -- and gone on a full-frontal public relations campaign to ask travelers to cool their jets.
Still, passengers continue to push the agency's button, possibly because they know that the FAA has no criminal prosecutorial authority. Many times when an airline asks local law enforcement for its help, officers will meet the airline at the gate, but the offending passengers are often released without legal consequence. 
Seemingly undaunted, the FAA does have the power to fine unruly passengers and it's being relentless in that department. 
Case in point: a new fine of $45,000 against a passenger on a jetBlue Airways flight from New York, N.Y. to Orlando, Fla. for allegedly throwing objects, including his carry-on luggage, at other passengers; refusing to stay seated; lying on the floor in the aisle, refusing to get up, and then of all things, grabbing a flight attendant by the ankles and putting his head up her skirt. The passenger was placed in flexi-cuffs and the flight made an emergency landing in Richmond, Va.
Rowdy passengers apparently love jetBlue
JetBlue seems to be a magnet for rowdy fliers. Out of the new fines assessed by the FAA, seven happened on a jetBlue flight.
In another jetBlue incident that resulted in a fine this week, $42,000 in damages was imposed against a passenger on a jetBlue Airways flight from Queens, N.Y. to San Francisco, Calif. Their offense? Allegedly interfering with crewmembers after failing to comply with the facemask mandate; making non-consensual physical contact with another passenger; throwing a playing card at a passenger and threatening him with physical harm; making stabbing gestures towards certain passengers; and snorting what appeared to be cocaine from a plastic bag, which the cabin crew confiscated. 
The passenger's agitation was so egregious that the crew equipped themselves with ice mallets to ensure the safety of the flight if his behavior worsened. The flight diverted to Minneapolis, Minn., where law enforcement removed the passenger from the aircraft.