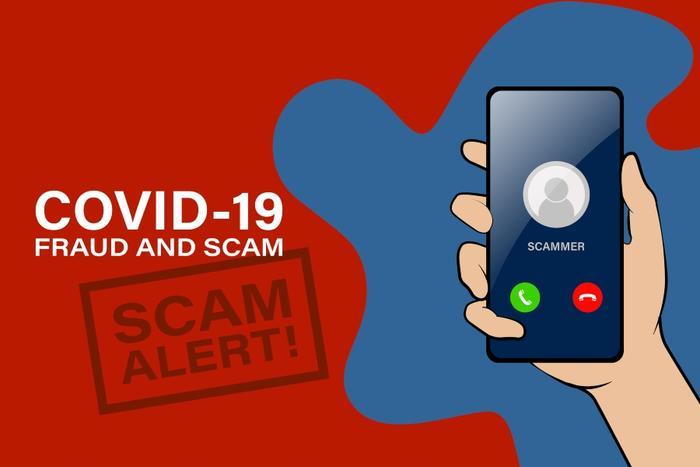 Federal and state officials are warning consumers that coronavirus (COVID-19) scams are spreading as fast as the virus itself.
The Federal Trade Commission (FTC) has filed suit in federal court to stop a company it accuses of using a mailer to mislead consumers. The agency says the mailers were sent by Traffic Jam Events, LLC, and were labeled "IMPORTANT COVID-19 STIMULUS DOCUMENTS." They allegedly directed consumers to "relief headquarters" to "claim these stimulus incentives." 
The mailers reportedly targeted Florida residents and directed recipients to an address in the state where they could apply in person for benefits.  The impression was clear that going to that location could mean additional federal stimulus payments since the mailer bore the Great Seal of the United States and a mock-up of a stimulus check.
However, those who arrived at the address complained to the FTC they did not find a government office but instead were ushered into a used car sale.
Phony contact tracing calls
Florida, with its large population of seniors, appears to be a hotbed of COVID-19 scams. Florida Attorney General Ashley Moody is warning consumers to be careful when responding to COVID-19 contact tracing calls. 
These tracing calls are real since public health officials are calling up people who may have come in contact with someone with COVID-19. In fact, they are an important tool in efforts to slow the spread of the virus.
But in recent days, there have been reports that some of the people making these contract tracing calls don't work for the state and are only trying to run various types of scams.
"Unfortunately, we can't trust the voice on the other end of the phone to always be truthful—even in the face of a deadly pandemic," Moody said. "I want to encourage all Floridians to engage with legitimate health professionals working to contain the spread of COVID-19, but to be cautious before providing information."
Moody says you can tell real contact tracers from fakes by the questions they ask. Real contact tracers will limit their questions to your recent travels and contacts, or whether you have displayed symptoms.
A scammer will ask for personal information, such as your date of birth, Social Security number, mother's maiden name, or other information that can be used to steal your identity. If you get those kinds of questions, Moody says you should immediately hang up.