---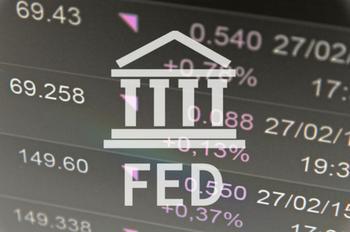 What are we to take away from the Federal Reserve's unsurprising decision this week not to raise interest rates?
That seven years of easy money at historically low interest rates has done little to spur economic growth.
Interest rate hikes are usually initiated to slow inflation, but inflation has barely moved for years. Falling prices have been a greater fear.
So why did the Fed raise its key interest rate a quarter point back in December and suggest that there could be several more increases this year? That now appears to have been based largely on hope. Policymakers dearly want to "normalize" rates so they will be able to lower them again in case of a financial crisis.
The very real problem, however, is that raising rates amid economic weakness threatens to make the economy even weaker. In its statement, the Fed said it sees signs of strength as well as things that give it pause.
Pluses and minuses
On the plus side, household spending has increased slightly; the housing sector has improved, and exports have made gains. On the minus side, improvement in the job market has slowed; inflation is less than 2%, and low energy prices, while helpful to consumers, have created severe recessionary conditions in parts of the U.S.
"Against this backdrop, the Committee decided to maintain the target range for the federal funds rate at 1/4 to 1/2%, the Fed statement said. "The stance of monetary policy remains accommodative, thereby supporting further improvement in labor market conditions and a return to 2% inflation."
Brexit worries
Though the statement didn't mention it, Britain's vote next week on whether to leave the European Union – the so-called Brexit vote – was likely another big concern. Should Britain vote to leave, as current polls suggest it will, it could lead to economic uncertainty in Europe and possibly a recession.
The Fed left the door open to rate hikes later this year, but made clear it needs to see more evidence of economic strength – notably, improvement in the job market and inflation of at least 2%.
---