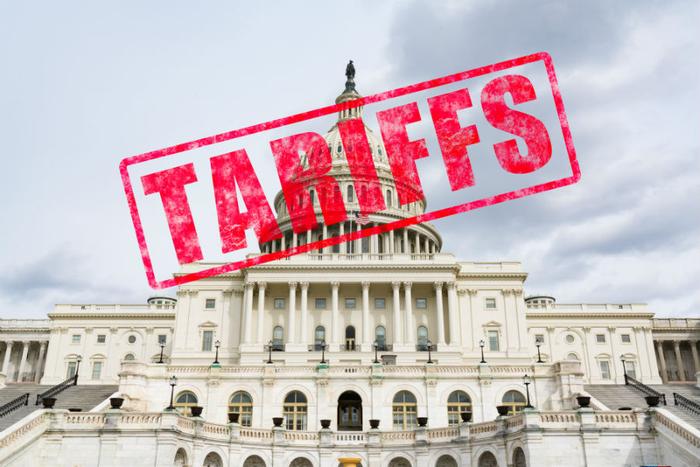 Minutes from the most recent Federal Reserve Open Market Committee meeting, held in late July and early August, show the central bank intends to remain on track with its policy of gradually raising interest rates.
The Fed declined to raise its federal funds rate at that meeting but is expected to do so at the September meeting. The rate, which is charged to banks for loans, is currently between 1.75 percent and 2 percent.
Earlier this week President Trump criticized Fed Chairman Jerome Powell, whom he appointed, for his policy of raising rates. Trump said rising rates will threaten the economy.
However, plenty of economists disagree. A bigger threat to the economy may come from tariffs, the result of Trump's confrontational trade policy.
Tariffs raise the cost of imported goods for U.S. consumers, while retaliatory tariffs imposed by U.S. trading partners have reduced demand for U.S. agricultural products and some other exports because it makes them more expensive for consumers in other countries.
Watching tariffs closely
The Fed minutes show that the central bank is watching the tariff impact closely, but so far has not seen an impact that would stop it from raising rates. In fact, things look pretty good.
"Job gains have been strong, on average, in recent months, and the unemployment rate has stayed low," the minutes read. "Household spending and business fixed investment have grown strongly. On a 12-month basis, both overall inflation and inflation for items other than food and energy remain near 2 percent. Indicators of longer-term inflation expectations are little changed, on balance."
It should be noted that the current federal funds rate, raised several times since December 2016, is still very low on a historical basis. Now at 2 percent or less, the rate hovered around 5.25 percent throughout 2006 until the Fed began to lower it in 2007 as the Great Recession began.
Eight years at zero percent
After the financial crisis of 2008, the Fed slashed the rate to zero percent and kept it there for eight years as the economy slowly recovered.
While it has little effect on mortgage rates, banks' prime lending rates are closely tied to the federal funds rate. The rate also influences the interest rate consumers pay on credit cards and car loans.
In addition to fallout from tariffs, the Fed minutes reveal policymakers are also concerned about a drop in demand in the housing market and a corresponding slowdown among homebuilders.