---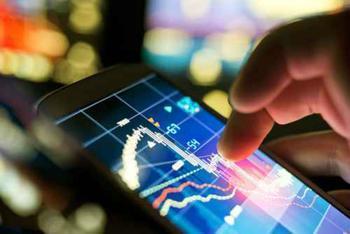 It is said that the stock market "climbs a wall of worry," meaning stock prices usually go up when there is a lot of negative sentiment in the market.
The last few months provide a good example. Stocks have hit recent highs, but they have done so in an environment where one high-profile economist or market trader after another has expressed varying levels of concern about the state of the economy.
Jurrien Timmer, director of global macro at Fidelity Investments, told CNBC's "Squawk Box" that the market is rising, despite the fact that corporate earnings are not growing. He compared it to being in "bull market purgatory," where the economy isn't firing on all cylinders.
All during May, various Federal Reserve officials spoke publicly about the need for the Fed to boost interest rates again. But in the last couple of weeks, those officials have been mostly silent, as the latest data has not suggested an economy that is heating up.
Zero percent chance
Wall Street trader Stephen Guilfoyle says he thinks there is "zero percent" change the Fed will announce a rate hike when it meets this week. As a result, he says he is thinking of moving more money into gold.
The Fed has to consider a lot of data before making a move to hike rates, and if it is looking at its own data, it may have cause to hesitate. A Fed survey of consumers, in which they were quizzed about their economic well-being, found 31% of U.S. adults said they are struggling financially – a figure that works out to roughly 76 million Americans.
Employment data
Fed officials say they need to discover why so many Americans feel they are struggling financially, but one clue might be found in the monthly employment reports. Once again in May, the unemployment rate was below 5%, but the labor force participation rate – the number of people with jobs – remained near all-time lows.
The Fed survey found that 46% of adults said they would be unable to meet a sudden $400 expense, such as a medical or car repair bill. They said they would have to either borrow the money or sell something to raise the cash.
Even consumers making high salaries say they often find themselves in that situation. Confronted with an unexpected $400 expense, 19% of people earning more than $100,000 said they could not pay the bill right away.
Thanks
Keep an eye on your inbox, the lastest consumer news is on it's way!
Unsubscribe easily whenever you want
---