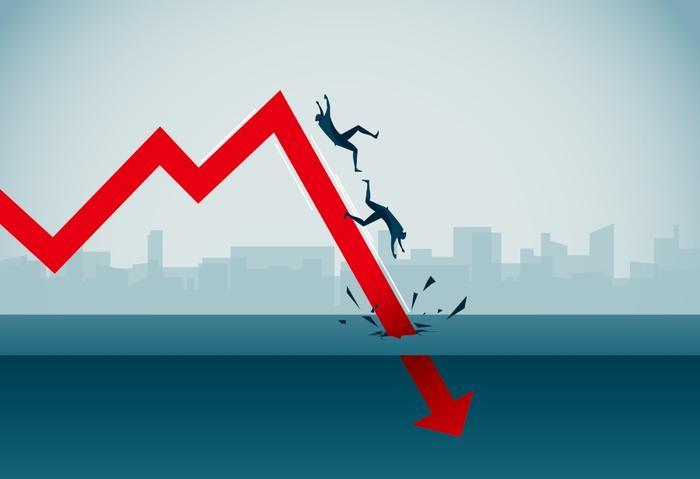 Federal Reserve Chairman Jerome Powell said Thursday that the U.S. economy is in an emergency situation, but it's likely to bounce back following the coronavirus crisis. 
In a webcast speech to the Brookings Institution, Powell said the economy is deteriorating "with alarming speed," but "there is every reason to believe that the economic rebound, when it comes, can be robust." 
"We are moving with alarming speed from 50-year lows in unemployment to what will likely be very high, although temporary, levels," Powell said. 
Segueing into the topic of reopening the economy, Powell said he didn't want to move too quickly for fear of spurring another surge in coronavirus cases. Powell has taken a more realistic stance than Treasury Secretary Steven Mnuchin, who said he believes it's possible for businesses to reopen in May. Powell believes July is more likely to be the month for reopenings. 
Economic rebound likely 
To date, more than 17 million Americans have filed for unemployment due to the coronavirus pandemic. The Fed on Thursday unveiled a new loans program that will provide more than $2 trillion in additional aid to small, medium, and large companies, in addition to states and cities in need of aid. 
"Our country's highest priority must be to address this public-health crisis, providing care for the ill and limiting the further spread of the virus," Powell said. "The Fed's role is to provide as much relief and stability as we can during this period of constrained economic activity, and our actions today will help ensure that the eventual recovery is as vigorous as possible."
He added that emergency measures of this sort are reserved for "truly rare circumstances, such as those we face today." 
"There is every reason to believe that the economic rebound, when it comes, can be robust," Powell said. "We entered this turbulent period on a strong economic footing and that should help support the recovery."
Powell's comments came the same day Democrats and Republicans failed to reach a deal over the next aid package. On Thursday, Senate Democrats rejected a bid by Senate Majority Leader Mitch McConnell (R - Ky.) to funnel an additional $250 billion in coronavirus aid into the small businesses loan program. They argued that some of that money should go to community-level financial institutions.