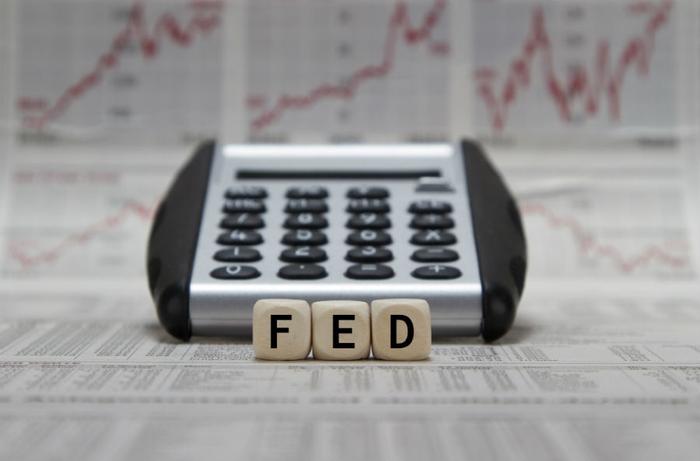 Wall Street tends to obsess over whether the Federal Reserve will raise interest rates, but most consumers pay little attention. Rates are still low by any historical measure.
But lately President Trump has entered the conversation, criticizing Fed Chairman Jerome Powell, a man he appointed, for continuing to raise the federal funds rate, which is now fluctuating between 1.75 and 2 percent.
In a speech today at the Fed's retreat in Jackson Hole, Wyo., Powell suggested the policymakers would stick to their schedule of slowly raising the key interest rate. The reason, he said, is simple. The economy is strong and the Fed must walk a tight line between not snuffing out growth and not allowing an overheated economy to produce runaway inflation.
"Over the course of a long recovery, the U.S. economy has strengthened substantially," Powell said. "The unemployment rate has declined steadily for almost nine years and, at 3.9 percent, is now near a 20-year low. Most people who want jobs can find them. Inflation has moved up and is now near the Federal Open Market Committee's (FOMC) objective of 2 percent after running generally below that level for six years."
Good times should continue
Powell says the Fed expects those positive economic trends to continue, especially with the added stimulus of last December's big tax cut.
There are troubling issues facing the economy, however. Powell notes that wage growth has lagged behind the rest of the economy. He also expressed concern about the growing federal deficit, especially now that so many baby boomers are drawing Social Security and Medicare.
While it might seem odd that there is debate over whether a 2 percent interest rate is too high, it should be remembered that the key rate spent years at zero percent following the financial crisis. The Fed has raised the rate seven times since late 2015 and is projected to raise it again two more times this year.
Dissenting view
Not all of Powell's Fed colleagues are on board with his policy of continuing to boost the federal funds rate. In an interview with CNBC, St. Louis Fed President James Bullard said he thinks there should be no more rate hikes for the remainder of this year.
"I just don't see much inflation pressure," Bullard said. "I'm an inflation hawk, but I just don't see that developing."
Even so, Fed watchers fully expect another quarter-point hike in the federal funds rate at the September meeting.