---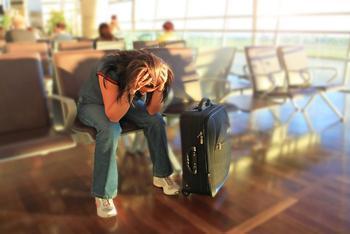 Airline passengers trying to get to or away from the East Coast had a tough time of it in February.
The Department of Transportation (DOT) Air Travel Consumer Report says the nation's carriers experienced ten tarmac delays of more than three hours on domestic flights at airports on the East Coast during snow storms on February 5 and February 15. On the positive side, there were no tarmac delays of more than four hours on international flights.
Also during February, airlines posted an on-time arrival rate of 83.6%, considerably better than both the 72.8% reported a year earlier and the 81.3% mark posted in January 2016.
Another area of improvement was in cancellations. Just 1.6% of scheduled domestic flights were scratched in February compared with 4.8% in February 2015 and 2.6% in January 2016.
Other areas covered in the consumer report, which is available on the DOT website, include data on chronically delayed flights and their causes, along with complaints about baggage, reservation and ticketing, refunds, customer service, disability, and discrimination.
---