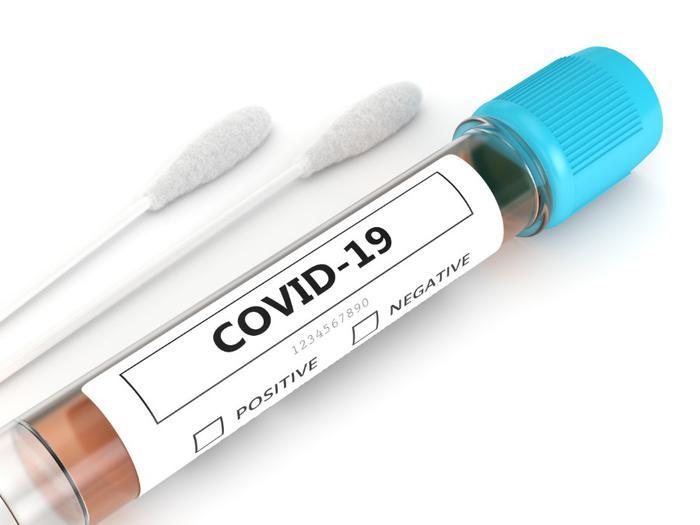 Former FDA head Dr. Scott Gottlieb says a softening stance among officials currently with the agency could result in the availability of more at-home COVID-19 tests. 
In an interview with CNBC on Friday, Gottlieb said the FDA previously required that COVID-19 be reported to local health officials. Now, the agency "seems to have backed off that mandate," Gottlieb said. 
"What they said on a call last week with stakeholders is, as long as the test is reliable and accurate, the FDA is not going to use the requirement to have to report the test result to a public health authority as a way to keep the product off the market, as an absolute condition." 
More home tests 
Currently, samples collected through at-home COVID-19 tests that are currently on the market -- such as one put out by LabCorp -- must be sent back to the company for processing. The turnaround time is between one to two days. 
Gottlieb says that if the FDA doesn't require results from home tests to be reported to local authorities, consumers could take the test and get results faster. This could help curb the spread of the virus. 
"That ultimately is going to get more testing into the hands of consumers, which in the near term isn't a bad thing. I think in the long run we want these results to be reported," Gottlieb said. "But I think in the near term we want as many people to get tested as possible and get a result if they're positive so they can know they're positive and take the proper steps." 
Moving away from mandate 
In July, the FDA issued new guidance for at-home COVID-19 tests, saying it wanted test makers to report results to health authorities. However, the agency said it was "open to alternative approaches to reporting that ensure appropriate reporting." 
Gottlieb said the FDA's apparent shift away from requiring results to be reported may not necessarily impact efforts to track the spread of the virus. He suggested the possibility of reporting results for a home test by having the test inform the user that their results are "not interpretable until you flash your phone at it and take a picture." 
"Then it gives you the answer whether you're positive or not and at the same time uploads the picture to a server so the results get reported," he said. 
He acknowledged, however, that equipping the tests with tools to ensure appropriate reporting could result in the tests becoming more expensive. 
"You're starting to get away from a $5 test and you're looking at a $15 test," he said.