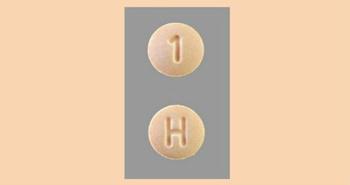 The Food and Drug Administration (FDA) is warning of a blood pressure drug labeling mix-up that could have effects ranging from "limited" to "life-threatening," depending on the individual.
A single lot (PW05264) of 100-count bottles of Hydrochlorothiazide Tablets USP 12.5 mg was found to contain 100 Spironolactone Tablets USP 25 mg. Spironolactone tablets are used to treat congestive heart failure, cirrhosis of the liver, and other ailments.
Accord -- the company that distributes the drug -- is recalling this individual lot from the market due to the "potential mix-up of labeling."
Potentially serious health effects
Accord Healthcare believes no other lots of Hydrochlorothiazide Tablets are involved in the mix-up, which was initially reported by a pharmacy through a product complaint.
Accord hasn't received any reports of adverse health events related to this recall. However, using spironolactone tablets instead of hydrochlorothiazide tablets could increase the risk of contracting hyperkalemia (elevated potassium levels), which could trigger other adverse events of varying degrees of severity depending on the person.
Those who are prescribed to take Accord's  Hydrochlorothiazide Tablets USP 12.5 should make sure the pills are light orange to peach colored, round, and biconvex in shape. They are debossed with an "H" on one side and a "1" on the other side.
Consumers in possession of Accord Hydrochlorothiazide tablets that do not match the above description are urged to return the pills to their pharmacy or healthcare provider for confirmation.