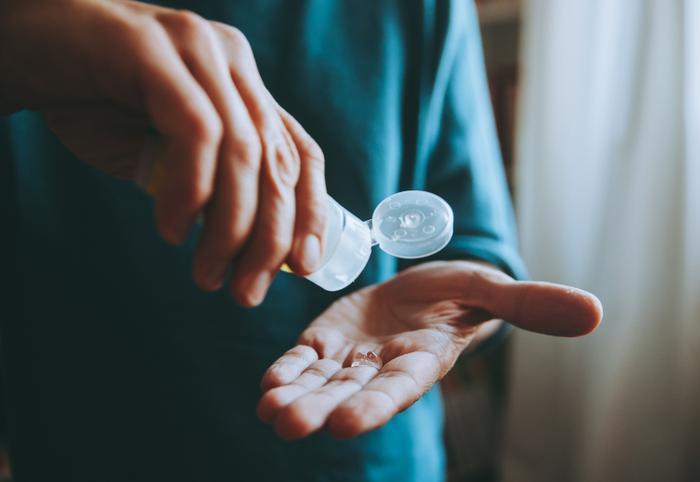 You might think that companies that manufacture hand sanitizer would want to clearly mark what their products are, but apparently that isn't always the case. 
The U.S. Food and Drug Administration (FDA) posted a warning on its website about alcohol-based hand sanitizers that are being packaged to make them look like food or drink products. The agency says that consumers who mistake what these products are could be putting themselves in great danger since ingesting even small amounts of hand sanitizer can be potentially lethal. 
FDA Commissioner Stephen M. Hahn says these products are especially dangerous to children. 
"It's dangerous to add scents with food flavors to hand sanitizers which children could think smells like food, eat and get alcohol poisoning," he said. "Manufacturers should be vigilant about packaging and marketing their hand sanitizers in food or drink packages in an effort to mitigate any potential inadvertent use by consumers."
Lethal if ingested 
In its announcement, the agency cites examples of hand sanitizers being packaged to look like bottled water or being dressed up with cartoons that would appeal to children. Recognizing these products for what they are is essential for parents who want to keep their kids safe. 
"Drinking only a small amount of hand sanitizer is potentially lethal to a young child, who may be attracted by a pleasant smell or brightly colored bottle of hand sanitizer," the agency said. 
The FDA is currently keeping a running list of hand sanitizers that it says may be dangerous for consumers to use. For those navigating the COVID-19 pandemic, it may be an essential tool that's worth checking on a regular basis. Agency officials say they will continue to look out for consumers by working with manufacturers and flagging potentially dangerous products. 
"The FDA continues to monitor [hand sanitizers] and we'll take appropriate actions as needed to protect the health of Americans," the agency stated.