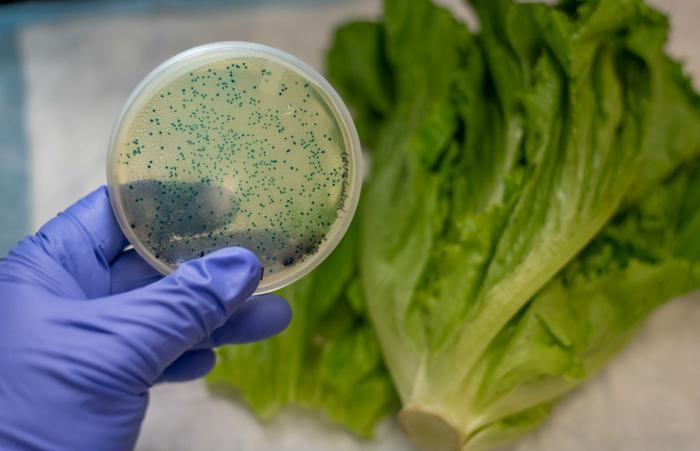 If a green salad is on your Thanksgiving menu, just make sure the romaine lettuce didn't come from Salinas, Calif. 
The Food and Drug Administration (FDA) has identified that agricultural region as the source of an outbreak of E. coli O157:H7 illnesses that has sickened more than 40 people in 16 states. 
"Our investigation has led us to farms in Salinas, Calif., and while the FDA is sending investigators there to look for the source of contamination, we are updating our advice today to help protect the public health and to help ensure we contain this outbreak," the agency said in a statement. 
The FDA says consumers should not eat any romaine lettuce that came from Salinas, Calif. If there is no labeling information on the product, the agency says it's best to throw it out.
The FDA says restaurants and grocery stores should not serve or sell romaine lettuce if they cannot confirm where it was grown. Suppliers, distributors and other supply chain partners should also not sell or ship any romaine lettuce from Salinas. 
Other romaine lettuce is safe
"At this time, there is no recommendation for consumers or retailers to avoid using romaine harvested from other sources outside of Salinas or labeled as indoor, or hydroponically and greenhouse-grown," said Deputy Commissioner for Food Policy and Response Frank Yiannas.
Yiannas said FDA investigators used DNA-fingerprinting to associate the current outbreak with ones that occurred in the past. He said everyone across the supply chain needs to make a greater effort to protect consumers. 
"The lessons we have learned from previous romaine-linked outbreaks and the adoption of labeling and traceability best practices by many in the industry have facilitated our traceback efforts and helped us target our advice to a defined harvest region," Yiannas said. "Our goal with today's advice is to limit exposure and help prevent additional people from becoming sick."
Voluntary labeling standard
One problem for consumers is that there are no uniform labeling standards for lettuce. The FDA says romaine lettuce may state the growing region on the label, but it might not. 
If consumers have any doubts about the origin of the romaine lettuce in their refrigerators, they shouldn't eat it. The FDA says romaine lettuce from other regions and produce that is hydroponically and greenhouse-grown is not implicated in the outbreak.
The agency says genetic analysis of the E. coli O157:H7 strains from patients in the current outbreak are similar to strains of E. coli O157:H7 associated with previous outbreaks in 2017 and 2018.
E. coli is a serious condition that usually requires medical treatment. Early symptoms include nausea, vomiting, stomach cramps, diarrhea, fever, and mild dehydration.