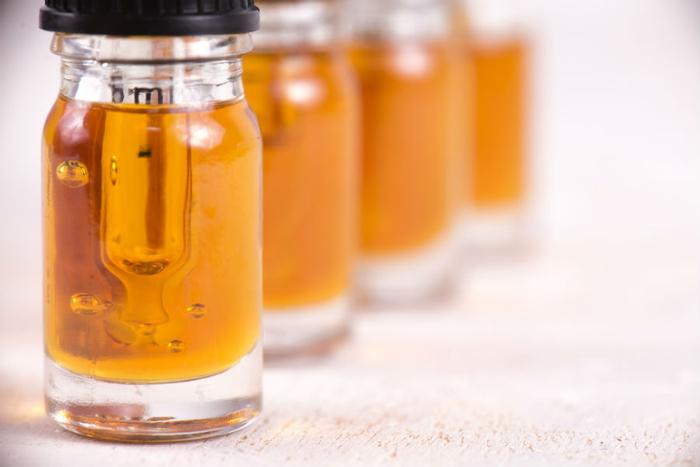 The Food and Drug Administration (FDA) is beginning its review of cannabidiols (CBDs) today by holding a public hearing that will determine if the compounds are safe to include in foods, beverages, and dietary supplements.
The agency says the event will allow it to gather information on the "safety, manufacturing, product quality, marketing, labeling, and sale of products containing cannabis or cannabis-derived compounds." At the hearing, regulators will hear testimony from industry experts, manufacturers, and others to judge the safety and viability of products that contain CBDs.
The meeting is being held in Silver Spring, Maryland, and it will run from 8:00 a.m. to 6:00 p.m. (EDT). Consumers who want to view a webcast of the hearing can visit the FDA's page here for links. The agency has also provided additional details on its current understanding of CBDs here.
Consumers can also submit a public comment to the FDA on this issue from now until July 2, 2019. Those submitting comments online can do so here.
Relaxing regulations
The FDA initially brought up the idea of allowing CBDs in certain consumer products last December. The motion was stimulated by the passing of the 2018 Farm Bill, which took industrialized hemp off the list of controlled substances monitored by the federal government.
Regulations involving CBDs are beginning to relax across the U.S. Earlier this week, the Transportation Security Administration (TSA) announced that it would be allowing certain products that contain CBDs onboard planes in either checked luggage or carry-on bags. However, the agency stressed that carrying marijuana onboard is still illegal.
"Possession of marijuana and certain cannabis infused products, including some Cannabidiol (CBD) oil, remain illegal under federal law. TSA officers are required to report any suspected violations of law, including possession of marijuana and certain cannabis infused products," the agency said.