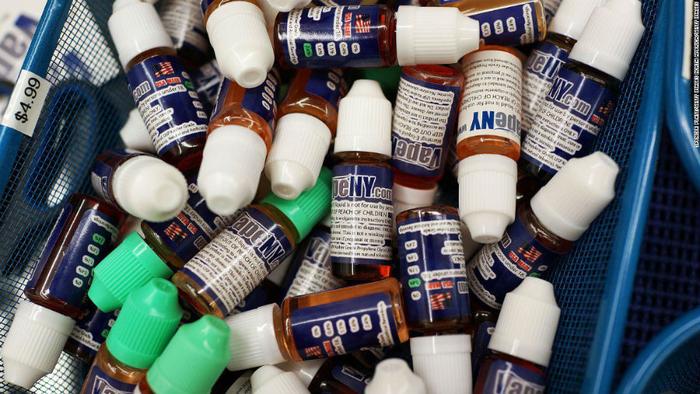 To combat the "epidemic" of teen electronic cigarette use, the U.S. Food and Drug Administration (FDA) plans to issue a ban on the sale of fruit and candy flavored e-cigarettes at convenience stores and gas stations, The Washington Post reports.
The ban -- which is expected to be announced by FDA Commissioner Scott Gottlieb as soon as next week -- could hit Juul Labs the hardest, since it will mean that only tobacco, mint, and menthol flavors will be permitted to be sold at these stores.
In addition to restricting e-cigarette flavors, the FDA will introduce stricter age-verification requirements for online sales of e-cigarettes. The upcoming restrictions on flavors will not apply to vape shops or other specialty retail stores, officials said.
Surge in teen use
"E-cigs have become an almost ubiquitous ‒ and dangerous ‒ trend among teens," FDA Commissioner Scott Gottlieb said in September. "The disturbing and accelerating trajectory of use we're seeing in youth, and the resulting path to addiction, must end. It's simply not tolerable."
The agency's move to restrict e-cigarette flavors follows its warning to Juul and other top e-cigarette manufacturers to disclose their proposed steps to curb use among youth within 60 days.
Sales of Juul vaping devices surged from 2.2 million in 2016 to 16.2 million last year, according to the CDC. The products are especially attractive to minors because they come in flavors such as mango, mint, and fruit and creme (previously called creme brulee).
A recent study found that Juul's Twitter account has amassed a large number of teen followers, many of whom regularly spread the brand's messages.
Gottlieb has said that protecting children from tobacco-related disease is his first priority, and addressing the surge in underage e-cigarette use is crucial to achieving that goal. Research has shown that many e-cigarette users go on to become addicted to nicotine and will likely end up using regular cigarettes. Additionally, the health risks of e-cigarettes are still being studied.
"In order to firmly confront and reverse these trends – and fulfill the central premise of our public health mandate – we may need to take actions that might narrow the off-ramp from smoking for adults in order to close the on-ramp to nicotine addiction to kids," Gottlieb said last month.