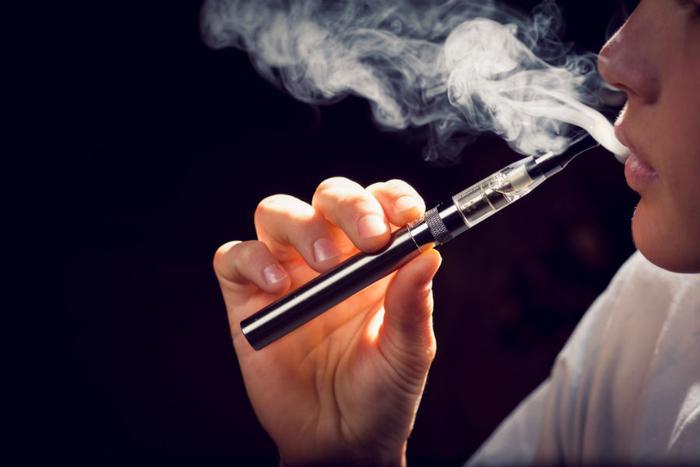 The Food and Drug Administration (FDA) has taken the epidemic of youth e-cigarette use by the horns, issuing a historic action against more than 1,300 retailers and 5 major manufacturers for their roles in leveraging youth access to the tobacco alternative.
It's clear the FDA has done its homework on the matter. In serving its warning, the agency detailed specific dates and times minors were allowed to buy e-liquid products and that the agency will be watching offending retailers like a hawk.
"We will periodically inspect your establishment and review your promotional activities (e.g., website(s) related to FDA-regulated tobacco products to assess your compliance with all applicable laws and regulations, including access, marketing, labeling, and advertising restrictions," wrote the FDA in its warning letter, which also gave the e-product vendors 15 days to let the agency know how they will address the violations and comply going forward.
The FDA's commitment
"We're committed to the comprehensive approach to address addiction to nicotine that we announced last year," said FDA Commissioner Scott Gottlieb.
"But at the same time, we see clear signs that youth use of electronic cigarettes has reached an epidemic proportion, and we must adjust certain aspects of our comprehensive strategy to stem this clear and present danger. This starts with the actions we're taking today to crack down on retail sales of e-cigarettes to minors. We will also revisit our compliance policy that extended the dates for manufacturers of certain flavored e-cigarettes to submit applications for premarket authorization."
It's been reported that nearly 12 percent of middle and high school students -- more than 12 million -- have used e-cigarettes, and Gottlieb believes that one of the chief lures for youth are the different flavors of e-vapor.
"While we remain committed to advancing policies that promote the potential of e-cigarettes to help adult smokers move away from combustible cigarettes, that work can't come at the expense of kids. We cannot allow a whole new generation to become addicted to nicotine."
Whether a user calls their vaping a harmless activity or an addiction, the notion is a front-burner health issue.
Researchers from the University of California say the use of e-cigarettes every day can nearly double the odds of a heart attack, according to a new analysis of a survey of nearly 70,000 people. The research also found that dual use of e-cigarettes and conventional cigarettes -- the most common use pattern among e-cigarette users -- appears to be more dangerous than using either product alone.
"Given the emerging data showing that e-cigarette use increased exposure to metal and other toxicants, FDA initiatives to reduce e-cigarette use among youth are urgently needed," said Columbia University's Mailman School environmental health scientist Ana Navas-Acien in a previous statement.
The warning signs are clear
The larger question of vaping is the possible connection between e-cigarettes and tobacco use. A report by the National Academies of Science, Engineering, and Medicine produces evidence that both teens and young adults who use e-cigarettes are at increased risk for trying cigarettes. As for adults, the report finds e-cigarettes can help them break a tobacco habit.
"You need a device that is sufficiently satisfying for those who want to quit," says Navas-Acien, "but at the same time, one that doesn't increase the risk of long-term addiction."
Who's in charge?
While federal law bans minors from purchasing e-cigarettes, state laws vary widely.
For example, how states define e-cigarettes runs the gamut. According to the Public Health Law Center, Indiana's law on electronic delivery devices includes expected substances such as nicotine but throws in lobelia, a tropical or subtropical plant of the bellflower family, into the mix as well. In Rhode Island, the state included electronic hookahs into its definition, and some states -- including Michigan and Missouri -- have no anti-vaping laws in place at all.
But, it appears that the FDA's proactive move into the vaping regulation arena signals that the agency is taking charge. "There is a clear need for strong federal enforcement of youth access restrictions," said the FDA's Gottlieb, "and the FDA will continue to hold retailers accountable by vigorously enforcing the law with the help of the agency's state partners.