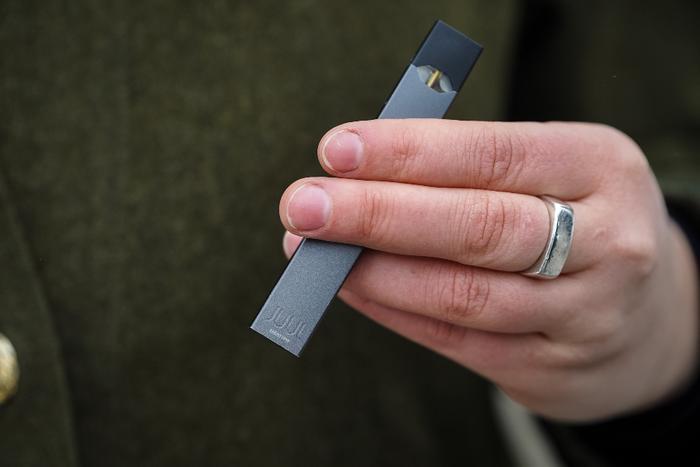 The U.S. Food and Drug Administration (FDA) has taken action to suspend its own order banning Juul e-cigarette products from the market. The FDA said the order is stayed, not rescinded.
It may be a simple technicality. After the FDA issued its order to remove Juul products from the market, a federal judge intervened and stopped the ban from being enforced while Juul appeals the decision.
On its Twitter feed, the FDA said it is staying its order while it conducts a further review. In the meantime, Juul products remain on store shelves.
The agency took action against Juul last month under new rules it has established for the vaping industry. To sell e-cigarettes, companies must show that their products are safe and help adult cigarette smokers kick their traditional smoking habits.
At the same time, companies also have to show that they are discouraging the products from being used by young people who have never smoked cigarettes.
Long history with the FDA
Juul has repeatedly run afoul of the FDA on the youth vaping point. The company popped up on the FDA's radar four years ago when its vaping products achieved a high level of popularity among teens and other underage users. Critics said the products were stylish and offered fruit flavors that were popular with teens.
After drawing the attention of regulators, Juul made changes to its marketing. Under pressure from the FDA, it dropped its fruit flavor cartridges before the FDA banned them in 2020.
Former FDA Administrator Dr. Scott Gottlieb has been a longtime Juul critic. He says the company's products consistently find favor with underage users. In an interview with Vox, just before he stepped down in 2019, Gottlieb said there's "no question" that Juul -- which marketed a device that looked like a USB drive -- "drove a lot of the youth use."
"I'm not willing to concede the point that the Juul product was responsible — at least in part — for the sharp uptick in youth use," Gottlieb said.
In issuing the stay, the FDA said it discovered "there are scientific issues unique to the Juul application that warrant additional review." At the same time, the agency made clear that it expects Juul to suspend marketing and shipping while the review is completed.