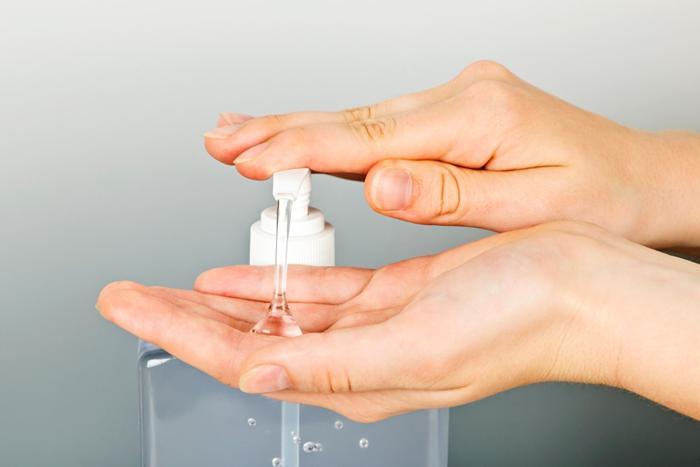 Over-the-counter (OTC) hand sanitizers can help block the spread of germs and reduce illnesses like colds and the flu. The Food and Drug Administration (FDA) has issued a new rule to make sure these products are safe and effective.
The rule makes clear that some ingredients are not allowed in these products, which are applied directly to the hands without the use of water. The FDA's final rule also codifies the agency's safety and effectiveness evaluations to make sure they remain up to date.
"Our action today aims to help provide consumers with confidence that the over-the-counter hand sanitizers they're using are safe and effective when they don't have access to water to wash with soap," said Dr. Janet Woodcock, director of the FDA's Center for Drug Evaluation and Research.
28 active ingredients
The final rule identifies 28 active ingredients, including triclosan and benzethonium chloride, that don't qualify under the FDA's OTC Drug Review for use in consumer antiseptic rubs.
"We've also reaffirmed our need for more data on three other active ingredients, including ethyl alcohol, which is the most commonly used ingredient in hand sanitizers, to help the agency ensure that these products are safe and effective for regular use by consumers," Woodcock said.
Woodcock says the agency believes the industry has made good progress toward providing data, and the FDA will keep consumers informed as it reviews that data.
'Hidden dangers'
Consumers use antiseptic hand sanitizers as an alternative when hand washing with plain soap and water is unavailable. These products have been under increased scrutiny in the last decade as questions have arisen about the safety of some of their ingredients.
A 2014 report by TheStreet.com said some ingredients hold hidden dangers, such as antibiotic resistance. The Centers for Disease Control and Prevention (CDC) says washing hands with soap and water is the most important step consumers can take to avoid the spread of germs.
When soap and water are not available, the CDC recommends using an alcohol-based hand sanitizer that contains at least 60 percent alcohol.
Hand sanitizers are very different products than antiseptic soap, which is used with water. In 2016, the FDA banned the sale of antiseptic soap products containing triclosan and triclocarban, saying manufacturers failed to demonstrate that the products are safe and effective.