---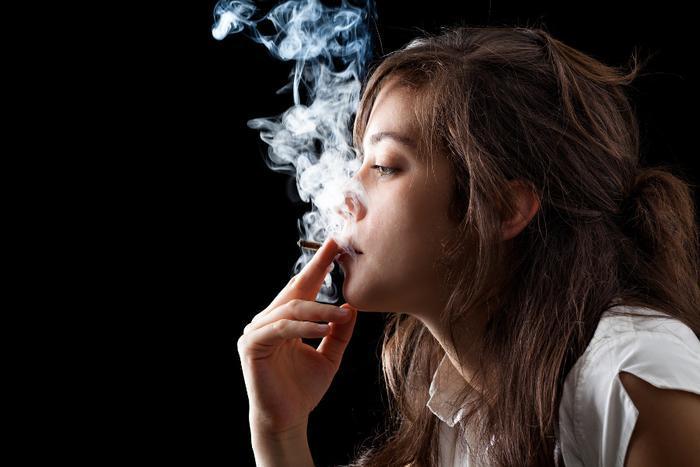 For years, the U.S. Food and Drug Administration has been pondering new rules to regulate e-cigarettes. Today, it acted, prohibiting the sale of tobacco and e-cigs to anyone under 18 and requiring manufacturers to submit their products for approval.
E-cigs, like regular cigarettes, will be required to carry a health warning that reads: "WARNING: This product contains nicotine. Nicotine is an addictive chemical."
"We have more to do to help protect Americans from the dangers of tobacco and nicotine, especially our youth. As cigarette smoking among those under 18 has fallen, the use of other nicotine products, including e-cigarettes, has taken a drastic leap. All of this is creating a new generation of Americans who are at risk of addiction," said HHS Secretary Sylvia Burwell. 
The requirement that manufacturers submit their products for approval and meet whatever standards the FDA eventually establishes is likely to be difficult for many of the start-up companies that now sell e-cigarettes and vaping material.
The FDA's action came as California Gov. Jerry Brown signed legislation raising the smoking age to 21 and banning outdoor vaping in the nation's most populous state.
Public health threat
In issuing its rule, the FDA noted that tobacco use is a significant public health threat and is the leading cause of preventable disease and death in the United States, responsible for 480,000 deaths per year.
A recent study found that, while the use of traditional cigarettes by young people has declined over the past decade, teens' use of e-cigs, hookahs, cigars and other alternative products has grown. 
The study, supported jointly by the FDA and the Centers for Disease Control and Prevention found that e-cigarette use among high school students has skyrocketed from 1.5 percent in 2011 to 16 percent in 2015 and hookah use has risen significantly.
In 2015, 3 million middle and high school students were active e-cigarette users, and data showed high school boys smoked cigars at about the same rate as cigarettes. Nearly 80 percent of current youth tobacco users reported using a flavored tobacco product, citing the availability of appealing flavors as a main factor in their decision.
The law giving FDA authority over tobacco gives it the authority to evaluate product design details, including ingredients, and to evaluate the health risks of those ingredients. 
It sets up a staggered timeline that gives most manufacturers two years to continue selling their products while they submit tobacco product applications. FDA then has one year to evaluate the applications.
Products that were on the market as of Feb. 15, 2007, do not have to go through the application and approval process.
---