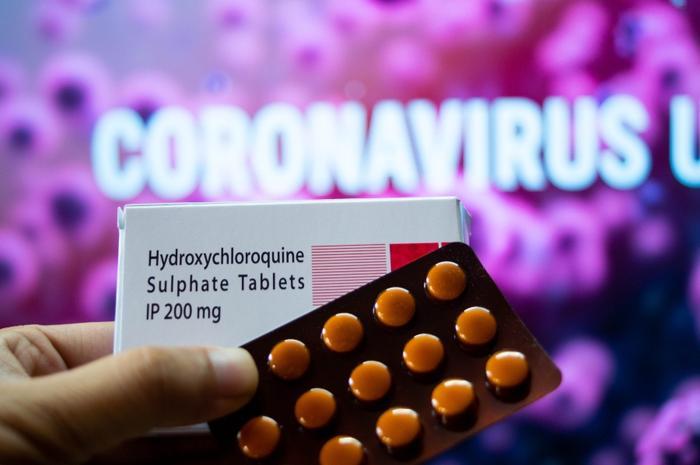 On Monday, the U.S. Food and Drug Administration (FDA) rescinded the emergency use authorization (EUA) that permitted chloroquine phosphate and hydroxychloroquine sulfate to be used to treat hospitalized COVID-19 patients when a clinical trial was unavailable, or participation in a clinical trial was not feasible. 
Drawing from its ongoing analysis of both the EUA and emerging scientific data, the FDA determined that the effectiveness of the two drugs in treating COVID-19 is suspect at best. On top of that, the upsides of using the drugs no longer outweigh the known and potentially severe side effects like heart complications.
Balancing risks
Dr. Anthony Fauci of the White House coronavirus task force had earlier warned against assuming that hydroxychloroquine is a "knockout drug" in the battle against the coronavirus.
"We've made clear throughout the public health emergency that our actions will be guided by science ... and consider the balance of risks versus benefits of treatments for COVID-19," said FDA Deputy Commissioner for Medical and Scientific Affairs Anand Shah, M.D. 
"The FDA always underpins its decision-making with the most trustworthy, high-quality, up-to-date evidence available. We will continue to examine all of the emergency use authorizations the FDA has issued and make changes, as appropriate, based on emerging evidence."
While Fauci or others may have considered chloroquine and hydroxychloroquine longshots, the FDA had a responsibility to take a long, hard look at any research associated with the emergency uses for authorized products.
At the end of the road, though, the clinical trials proved that hydroxychloroquine "showed no benefit on mortality or in speeding recovery." The FDA also noted that the likelihood that dosing regimens for chloroquine and hydroxychloroquine would kill or inhibit the virus was also unrealistic. 
Both drugs still used for other conditions
The agency is not entirely scuttling chloroquine and hydroxychloroquine. It said that both meet FDA benchmarks to treat or prevent malaria, but not COVID-19. Hydroxychloroquine is also approved to treat autoimmune conditions such as lupus-related illnesses and rheumatoid arthritis
"We remain committed to using every tool at our disposal in collaboration with innovators and researchers to provide sick patients timely access to appropriate new therapies," said Patrizia Cavazzoni, M.D., acting director of the FDA's Center for Drug Evaluation. 
"Our decisions will always be based on objective and rigorous evaluation of the scientific data.This will never change."