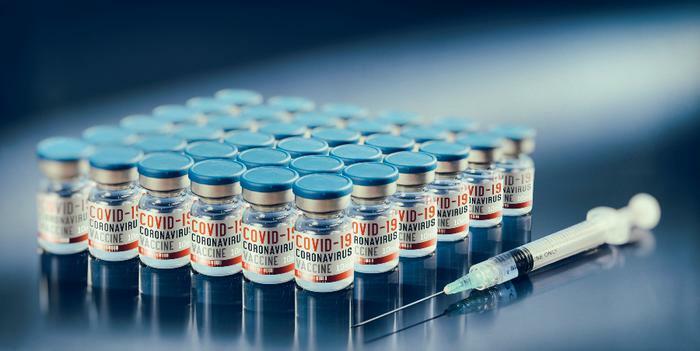 Remember the issue with the Baltimore vaccine plant that was producing vaccine doses for Johnson & Johnson? The one where manufacturing issues at the plant resulted in the loss of millions of doses? The U.S. Food and Drug Administration (FDA) is now giving a full explanation for why those doses were discarded.
In a memo posted over the weekend on the FDA's website, it said the Emergent BioSolutions plant allowed production waste to be transported through an unsecured and unsealed preparation area for vaccine ingredients.
The FDA's memorandum to Johnson & Johnson -- penned by Dr. Peter Marks, the FDA's primary vaccine regulator -- went on to say that Emergent failed in its duty to adequately isolate vaccine production zones so that no cross-contamination could occur.  
Where the plan failed
Emergent was apparently very careful during the first phase of vaccine production. The company made sure that the plant's workers weighed and prepared the ingredients used to produce two vaccines -- Johnson & Johnson's and AstraZeneca's -- in separate areas. 
However, Emergent workers started preparing materials for both vaccines in a single warehouse after production started hitting its stride. As operations continued to pick up steam, the amount of production waste started to mount and workers were allowed to wheel that waste through the warehouse. 
That was apparently a huge mistake, and it destroyed 15 million COVID-19 vaccine doses. Regulators quickly began searching for the cause behind the contamination so they could determine whether it was safe to reopen the plant and how to handle the estimated 170 million vaccine doses produced by Emergent.
"After careful review…"
After "careful review and deliberation," the FDA said on Friday that it was authorizing two batches of vaccine drug substance manufactured at Emergent BioSolutions' Baltimore facility for emergency use.
"Before making this decision, the FDA conducted a thorough review of facility records and the results of quality testing performed by the manufacturer. Based on this review and considering the current COVID-19 public health emergency, the FDA concluded these batches are suitable for use," the agency said in its announcement.
The FDA isn't re-credentialing the plant as an authorized manufacturing facility, but officials said they were working through issues with both Johnson & Johnson and Emergent BioSolutions management.
"These actions followed an extensive review of records, including the production history of the facility and the testing performed to evaluate the quality of the product. This review has been taking place while Emergent BioSolutions prepares to resume manufacturing operations with corrective actions to ensure compliance with the FDA's current good manufacturing practice requirements," Marks said. 
The FDA said it will share information on this issue as it becomes available so that the public can remain informed.