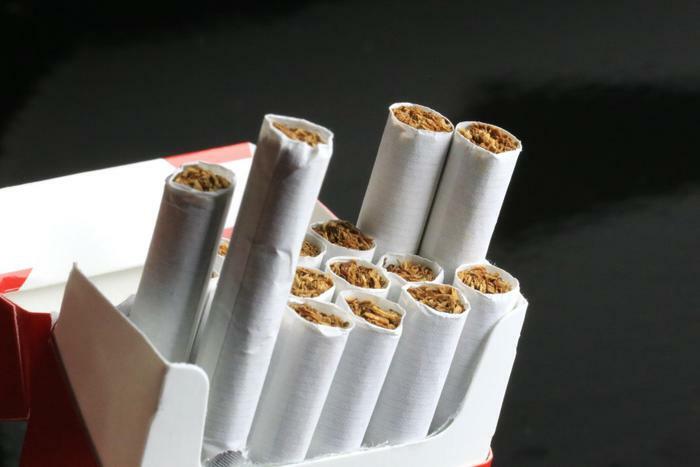 It's been talked about for years, and now the government may be ready to ban menthol-flavored cigarettes.
A citizen's group has filed a petition in federal court to require the U.S. Food and Drug Administration (FDA) to institute such a ban, and the FDA has to reply by today. Citing "people familiar with the matter, The Wall Street Journal reports that the FDA will announce a ban.
Anti-smoking groups have long targeted menthol cigarettes over claims that they promote smoking, especially among young people. The menthol flavoring is said to mask the harshness of tobacco smoke. These groups also contend that menthol cigarette smokers have a harder time quitting.
If the FDA does seek a ban, it won't happen overnight. Tobacco companies have said they would go to court to block a ban, so it could take years for the fight to play out. 
Should the FDA go in the expected direction, it would first publish the proposed rule so that citizens and stakeholders have the opportunity to comment.
A year ago, the FDA moved to restrict flavored e-cigarette products -- notably fruit and mint flavors. However, it stopped short of placing restrictions on menthol e-cigarettes, which anti-smoking groups oppose for the same reason they want to outlaw menthol cigarettes.
Black smokers
Surveys have shown that the overwhelming majority of Black smokers prefer menthol cigarettes, and organizations promoting Black health have led efforts to get menthol cigarettes off the market. Black men have the highest death rate from lung cancer in the country, according to the Centers for Disease Control and Prevention (CDC).
"When you combine high rates of smoking with systematic racism in health care systems, you have a tremendous health disparity," Erika Sward, national assistant vice president for advocacy at the American Lung Association, told NBC News.
The Journal notes that tobacco companies will contest any menthol ban or restriction because so much of their business rests on that flavoring. Smokers who purchase menthol cigarettes tend to be younger and can be expected to be smokers for years.
More harmful?
The American Cancer Society has suggested that menthol cigarettes could be more harmful to smokers because they're "easier" to smoke, noting that the smoke can be held in the lungs longer than unflavored tobacco.
"This helps to explain why people who smoke menthol cigarettes and get lung cancer often have their cancers located in certain parts of the lung," the group said in a recent statement. "It also might be a reason why it is harder for people who smoke menthol cigarettes to quit."