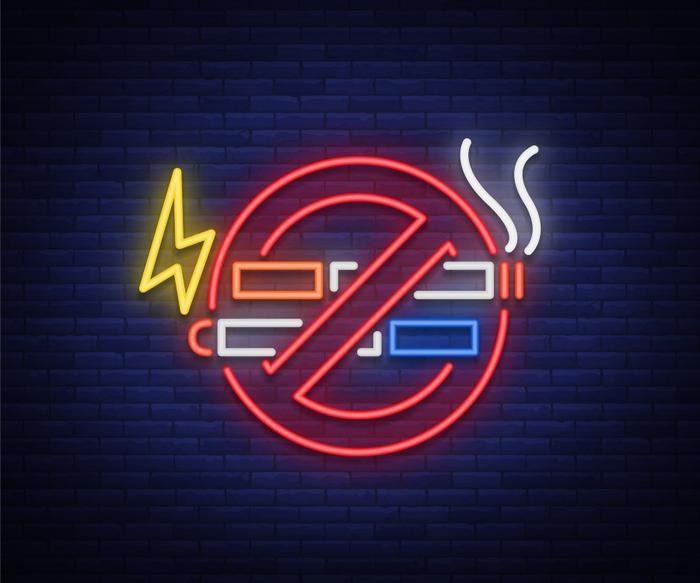 The Food and Drug Administration (FDA) spent the better part of 2019 stepping up the pressure on e-cigarettes. This year, the FDA may move from pressure to outright bans of certain types of "vaping" devices.
The Wall Street Journal cites "people familiar with the matter" as saying the agency will move within days to ban fruit-flavored cartridge e-cigarettes because they are believed to be most appealing to children and young adults. The move would allow the continued sale of tobacco and menthol-flavored tank system devices.
According to the Journal report, the FDA, which has expressed increasing concern about teen use of vaping devices, had to compromise with other elements of the Trump administration because of political concerns.
Political non-starter
An outright ban on e-cigarettes that some favored was seen as a political non-starter because it would cause too much discontent during an election year. An outright ban was also seen as a potential economic blow to small businesses.
Since the objective is to discourage teen vaping, the compromise was viewed as workable because teens prefer the flavored cartridge systems like Juu. Open tank devices are typically favored by older adults who are using e-cigarettes in an attempt to quit smoking.
The report says the FDA could announce the ban within days. It would follow a move by Congress two weeks ago to raise the legal age for purchasing both tobacco and e-cigarettes from 18 to 21.
Former commissioner began the campaign
The FDA's campaign against e-cigarettes began under former FDA Commissioner Scott Gottlieb, who resigned in early March. At the beginning of last year, Gottlieb called the growing teen use of e-cigarettes "an epidemic" and first raised the possibility of an outright ban if surging teen use continued.
"I still believe e-cigs offer an opportunity for currently addicted adult smokers to transition off cigarettes and onto products that may not have the same level of risks," Gottlieb wrote in a tweet last January. "But if youth use continues to rise, the entire category faces an existential threat."
Gottlieb singled out Juul for special criticism as he left office in April, saying there is no question the company bears some responsibility for the surging levels of teen vaping. 
Gottlieb cited research showing that an estimated 37 percent of high school seniors have tried e-cigarettes. A quarter of youth users told researchers they didn't realize the products contain nicotine.
In November, Juul voluntarily stopped selling mint-flavored products. Previously, it halted sales of its mango, creme, and cucumber flavors. With mint dropped from its offerings, Juul now only offers tobacco and menthol flavors.