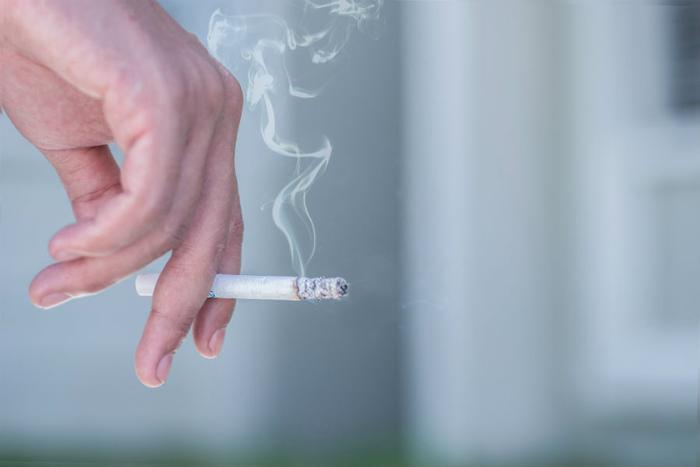 Cigarette smokers are probably aware of the health risks associated with smoking, but to drive home the point the Food and Drug Administration (FDA) proposes new graphic images for cigarette packages.
The agency has proposed a rule that would require warnings that include color images depicting some of the serious health risks of smoking, including a child breathing from an oxygen machine after becoming ill from second-hand smoke. If adopted, it would be the biggest change to cigarette packages in over three decades.
This isn't the first time U.S. regulators have sought to force cigarette makers to display graphic anti-smoking images on their packaging. In 2011, tobacco companies sued the FDA when it pushed for full-color images, such as one showing a man breathing through a hole in his throat.
At that time, a federal judge ruled in favor of the tobacco companies, who had challenged the FDA action on First Amendment grounds. The judge granted a temporary restraining order against the government, saying the tobacco companies would probably win the case when it came up for trial.
Trying again
Eight years later, the FDA is trying again, saying the rule would fulfill a requirement in the Family Smoking Prevention and Tobacco Control Act.
"As a cancer doctor and researcher, I am well aware of the staggering toll inflicted on the public health by tobacco products, which cause cancer, heart disease, stroke, emphysema and other medical problems," said Acting FDA Commissioner Ned Sharpless, M.D. "While most people assume the public knows all they need to understand about the harms of cigarette smoking, there's a surprising number of lesser-known risks that both youth and adult smokers and nonsmokers may simply not be aware of, such as bladder cancer, diabetes and conditions that can cause blindness." 
The FDA says the new proposed cigarette health warnings provide an "enormous public health opportunity" to increase the public's understanding of the serious health consequences of cigarette smoking. 
'Leading cause of preventable death'
"Given that tobacco use is still the leading cause of preventable disease and death in the U.S., there's a lot at stake to ensure the public understands these risks," Sharpless said. 
Despite the fact that cigarette smoking has declined sharply over the last two decades some 34.3 million U.S. adults and nearly 1.4 million U.S. teens still smoke. Smoking is also the leading cause of preventable disease and death in the United States, tobacco use. 
The FDA estimates cigarette smoking and secondhand smoke exposure kill about 480,000 Americans every year.