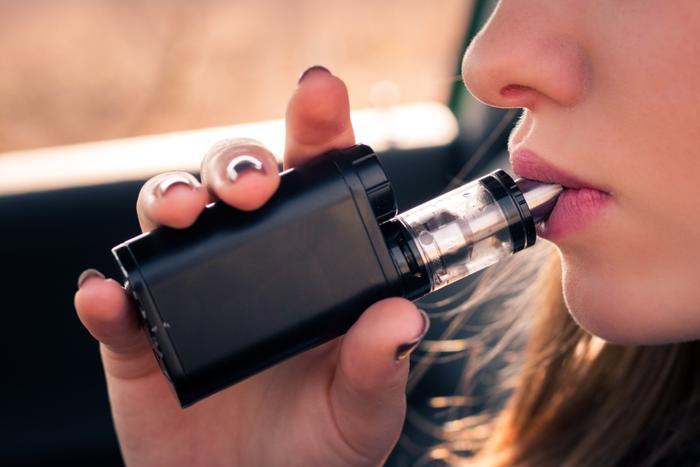 The U.S. Food and Drug Administration (FDA) has proposed a new set of rules that would restrict sales of flavored e-cigarette products as part of its larger goal to counter the rise in teen vaping.
As flavored e-cigs have been shown to appeal to youth, the FDA has proposed prioritizing enforcement on sales of flavored products (other than tobacco-, mint-, and menthol-flavored).
"For instance, we'll consider whether the products are sold under circumstances, whether at retail or online, without heightened age verification," outgoing Commissioner Scott Gottlieb wrote in a statement.
In its draft guidance, the FDA also said it would be moving up the deadline to submit market applications to August 8, 2021.
"This is an important change in our expectations and enforcement priorities," Gottlieb wrote of the new deadline, which is a year earlier than stated in a previous proposal.
"For all flavored ENDS [electronic nicotine delivery system] products, including any that continue to be offered for sale under circumstances involving heightened age verification, the FDA expects manufacturers to prepare and submit applications that demonstrate these products meet the public health standard by Aug. 8, 2021."
Gottlieb, who announced recently that he plans to step down next month, has previously singled out Juul for offering fruity flavors that tend to appeal to underage users and contributing to "epidemic" levels of teen use.
He said the agency would consider taking further action if youth demand for "plain" e-cigarettes rises following the adoption of stricter rules for flavored products.
The proposal is open for public comment for the next 30 days.