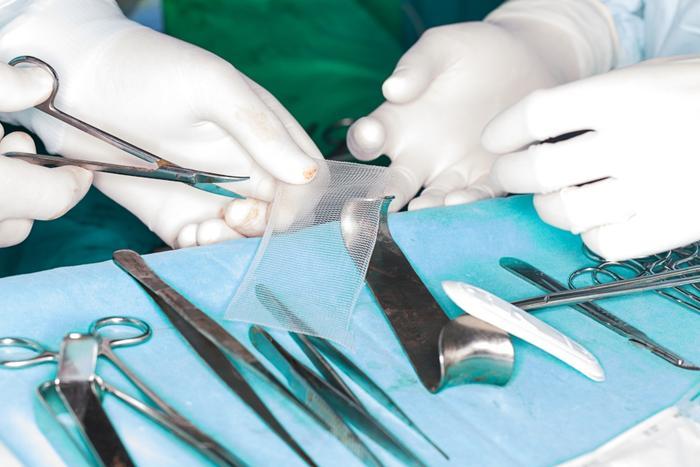 The Food and Drug Administration (FDA) is ordering the remaining companies that still sell transvaginal mesh for pelvic organ prolapse to take their products off the market.
The agency has been issuing advisories about transvaginal mesh since 2011, but this is its most stringent action on mesh to date. Boston Scientific and Coloplast have ten days to submit a plan to the FDA explaining their exit strategy, the agency says.
In a statement to CNBC, Boston Scientific described the news as disappointing. Coloplast said that the news makes minimal difference to its bottom-line, as mesh only represents 0.2 percent of the company's total revenue.
Johnson & Johnson, the largest maker of transvaginal mesh for pelvic organ prolapse, stopped selling the product in 2012. The company framed the move as a marketing decision at the time.
Patient advocates say that FDA's announcement, while encouraging, is too little, too late.
"These mesh devices were on the market for over 20 years, leaving tens of thousands of women to live with permanent disabilities and disfigurement," says a statement from Medical Device Problems, a patient advocacy group.
Curbing side effects
While the FDA says that most mesh products are proven safe and have been on the market since the 1950s, device companies didn't start selling transvaginal mesh to treat pelvic organ prolapse until the late 1990s.
The device is made of plastic and is designed to act as a hammock of sorts for women suffering from pelvic organ prolapse, a condition in which the muscles that hold the pelvic organs become weak. Because the mesh is inserted through the vagina, the device industry described the procedure as a low-risk, minimally-invasive surgery.
But hundreds of thousands of lawsuits worldwide describe a litany of horrific side effects linked to mesh.
"We know the actions taken by the FDA today would not have transpired without the tireless voices of those women who refused to remain silent victims of the devastation mesh for pelvic organ prolapse caused them and their families," the statement from Medical Device Problems adds.
The FDA's order does not affect all mesh products; device-makers can still sell pelvic mesh to treat stress urinary incontinence, a condition caused by childbirth. Mesh is also used in hernia repair surgeries, but some patient advocates say that using mesh in any soft tissue comes with an unacceptably high risk of devastating side effects.
Sales of the prolapse mesh products dropped in 2016 after the FDA reclassified them as high-risk devices and ordered further study into their effectiveness.
"Since at least 2011, there has been clear evidence that these products are unsafe for treating pelvic organ prolapse and lack any clinically significant benefits in comparison to non-mesh products," consumer advocacy group Public Citizen says in a statement.