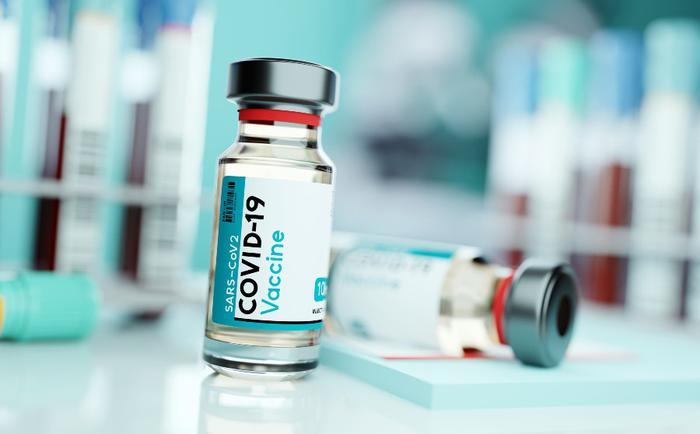 In an effort to stretch the nation's supply of COVID-19 vaccines, U.S. Food and Drug Administration (FDA) officials have recently been considering cutting Moderna's first dose in half. But on Monday, a pair of FDA officials said that any American who gets the Moderna or Pfizer vaccines must get two full doses in order to receive full protection. 
"We have been following the discussions and news reports about reducing the number of doses, extending the length of time between doses, changing the dose [half-dose], or mixing and matching vaccines in order to immunize more people against COVID-19," FDA Commissioner Dr. Stephen Hahn and Dr. Peter Marks, who heads FDA's vaccine division, said in a statement.
"These are all reasonable questions to consider and evaluate in clinical trials. However, at this time, suggesting changes to the FDA-authorized dosing or schedules of these vaccines is premature and not rooted solidly in the available evidence," Hahn and Marks added.
Preliminary data
Over the weekend, Moncef Slaoui -- chief scientific adviser of Operation Warp Speed, the U.S. government's vaccine program -- told CNN that cutting the dose would allow twice as many people in the 18 to 55 age group to get the initial protection while Moderna ramps up production. 
Slaoui said there was some evidence showing that the vaccine spurred similar antibody responses among volunteers in this age group regardless of whether they received a full or half dose. However, Marks and Hahn said these findings came from data collected from just a few people. It's not yet known whether the half dose delivered lasting immune responses. 
"The available data continue to support the use of two specified doses of each authorized vaccine at specified intervals," they wrote. They added that it's understandable that people may want to stretch the vaccine supply, but it's not necessarily safe to do so.
"If people do not truly know how protective a vaccine is, there is the potential for harm because they may assume that they are fully protected when they are not, and accordingly, alter their behavior to take unnecessary risks," Marks and Hahn explained.
Could confuse people
In addition to efficacy concerns, Dr. Anthony Fauci, the nation's top infectious disease expert, cautioned that changing the dosage could be confusing to the public. 
"One of the dangers of making a change in midstream is that it could confuse the public," he told the New York Times. Fauci added that changing the dosage was "the right answer to the wrong question." 
"At the present time, we are not dealing with a shortage of doses -- we are dealing with the need to increase our efficiency in getting people vaccinated," he said.