---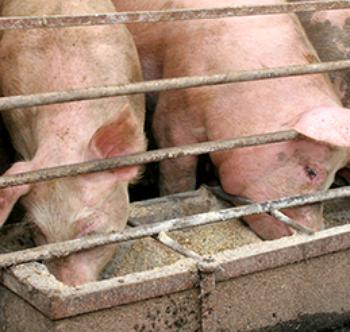 After years of pressure from critics and food safety advocates, the Food and Drug Administration (FDA) is moving to phase out the use of certain antibiotics in animal feed.
Currently, antibiotics are added to the animal feed or drinking water of cattle, hogs, poultry and other food-producing animals to help them gain weight faster and use less food to gain weight.
The antibiotics are, by and large, the same ones used in humans to treat disease and the unnecessary use of the drugs is contributing to antimicrobial resistance -- bacteria that are resistant to the antibiotics -- a major threat to public health that is already causing serious illness and deaths among patients whose infections do not respond to antiobiotics.
"We need to be selective about the drugs we use in animals and when we use them," said William Flynn, DVM, MS, deputy director for science policy at FDA's Center for Veterinary Medicine (CVM). "Antimicrobial resistance may not be completely preventable, but we need to do what we can to slow it down."
FDA is issuing a final guidance document that explains how animal pharmaceutical companies can work with the agency to voluntarily remove growth enhancement and feed efficiency indications from the approved uses of their medically important antimicrobial drug products, and move the therapeutic uses of these products from over-the-counter (OTC) availability to marketing status requiring veterinary oversight.
Once manufacturers voluntarily make these changes, the affected products can then only be used in food-producing animals to treat, prevent or control disease under the order of or by prescription from a licensed veterinarian.
Critics say the FDA's plan is risky.
"Unfortunately it requires the drug companies who profit from sales of their drugs to initiate the process," said Caroline Smith DeWaal, Food Safety Director at the nonprofit Center for Science in the Public Interest. "No one is advocating that sick animals should not be treated. But just as our kids see a doctor to get antibiotics, farmers should call a veterinarian, who can assess whether and when treatment with an antibiotic is appropriate. This simple step could save antibiotics as treatment options for future generations of consumers and farmers."
Why voluntary?
The FDA's Flynn said the process was made voluntary because it is the fastest, most efficient way. He said the FDA has been working with associations that include those representing drug companies, the feed industry, producers of beef, pork and turkey, as well as veterinarians and consumer groups.
"Based on our outreach, we have every reason to believe that animal pharmaceutical companies will support us in this effort," said Michael R. Taylor, FDA's deputy commissioner for foods and veterinary medicine.
CSPI's DeWaal said the program will have to be carefully monitored to ensure that it is working as intended.
---