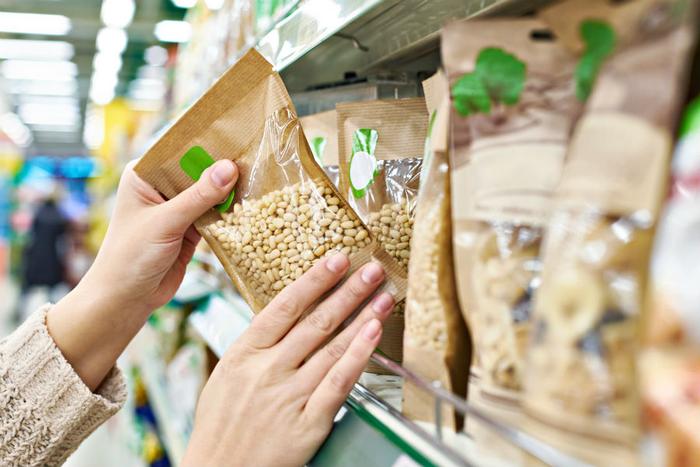 The Food and Drug Administration (FDA) wants to improve Americans' diets by rethinking what it means for food products to be considered "healthy."
In a speech delivered Thursday at the National Food Policy Conference, Commissioner Scott Gottlieb outlined a "nutrition innovation strategy," an initiative aimed at reducing obesity rates and preventing avoidable illnesses.
The agency's agenda may include a focus on reducing salt consumption and the creation of an icon or symbol to label food packages that meet the possible new definition of healthy. The FDA also wants to allow companies to use more easily understandable ingredient names (to make it clear, for example, that potassium chloride is a salt).
Cutting obesity rates
Gottlieb compared the initiative to the agency's new tobacco policy, which includes a proposal to reduce the amount of nicotine in cigarettes to minimal or non-addictive levels.
"Like our efforts to reduce tobacco use, our work in nutrition can do much to reduce the burden of chronic disease and the early death we see as a result of avoidable illness," Gottlieb said in the speech.
"It can also help to break cycles of poor health, poor educational attainment, and complications from chronic disease that exacerbate burdens of illness and risk fracturing society along socioeconomic lines," he added.
Updated targets for salt consumption would be aligned with recommendations currently being developed by the National Academy of Sciences, Gottlieb said.
"Improving the nutrition and diet of Americans would be another transformative effort toward reducing the burden of many chronic diseases, ranging from diabetes to cancer to heart disease," Gottlieb said. "The public health gains of such efforts would almost certainly dwarf any single medical innovation or intervention we could discover."
The agency will open a docket and hold a public meeting this summer on the proposals.